Web3 Delight Lagos Nigeria
29julAll Day05augWeb3 Delight Lagos NigeriaWeb3 Delight Lagos Nigeria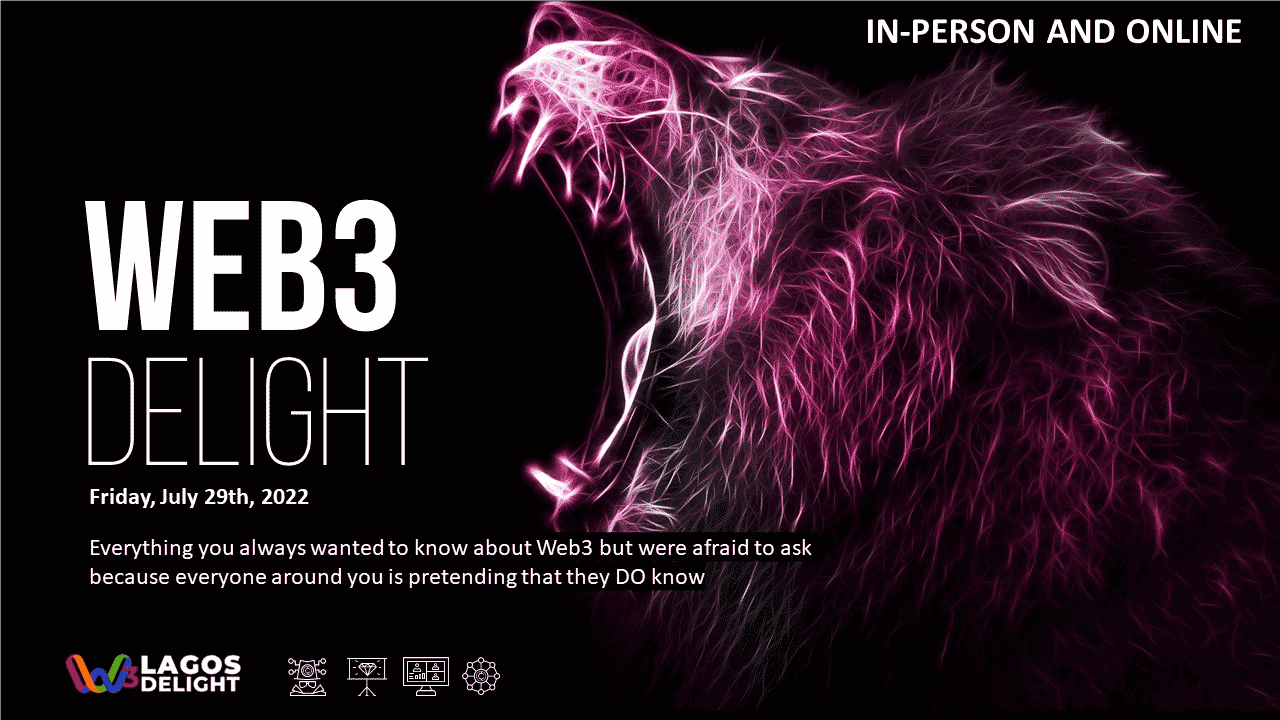 Event Details
At the Heart of Africa's Tech Scene
With a vision to engage, empower and support an advanced economy that is proactive, customized, collaborative and secure, the Web3 Delight Lagos is uniting both global and local Web3 players to paint the art of possible and facilitate co-operation opportunities towards enhancing the digital transformation ecosystem. Web3 Delight Lagos is bringing together blockchain startups, developers, researchers, investors, marketers and other experts in the domain. Web3 is not about technology only! Tech is just a vehicle for the much bigger change upon us. This is a social movement towards transparency, consensus, inclusiveness, ownership and openness.
Why you should Join Web3 Delight Lagos
Brilliant Content
In-depth, trend-forward sessions & workshops – each tons of practical takeaways and ideas to keep you ahead in the digital economy.
World Class Speakers
Gain in-depth guidance from expert speakers on fine-tuning your Web3 journey based on real-life practices.
Panel Discussions
We'll pull presenters together from different schools of thought, who represent different stakeholders on a topic – think practitioner vs expert.
Continued Learning
You have access to speaker presentation slides and recordings, for you to reference and use in your tech and business initiatives, year-round.
New People
Hundreds of seasoned marketers, strategists, designers, and more to mingle and connect with. Meet your peers, expert resources, friends and colleagues of tomorrow.
Engage with leading solution providers
As a delegate, you will experience cutting-edge technology from solution providers from around the world that can fulfil your business aspirations.
Keynote speakers include
Paul Lalovich, Partner, Agile Dynamics.
Philipp Kishkovarov, CTO, Synthetic Equity
Christopher Page, Chief Investment Officer, Synthetic Equity
Tesha Teshanovich, Strategic Advisor, Swift Motion
Matt Flannery, Architecture Engineering & Emerging Technology, EY
Owen Healy, Recruiter, Blockchain Headhunter – Crypto
Emilija Vuković, MD PhD, President, Serbian Blockchain Initiative
Najdana Majors, Head of Talent, Connext Labs Inc
Sander Andersen, Co-Founder & CEO, Entirebody
Fernanda Boccard, NFT Artist
Victor Rivera, President, African Art NFTs, and more.
more
Time

July 29 (Friday) - August 5 (Friday)(GMT+02:00) View in my time
Location

Glover Memorial Hall

Custom St, Lagos Island 102273, Lagos, Nigeria
Organizer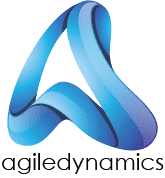 We at Agile Dynamics, focus on understanding your needs through maintaining a close partnership to find a solution and do it with the passion and energy to see it come to life. Using open-source consulting methodology, we deliver best-in-class business transformation solutions. We deliver integrated management consulting services addressing strategy, operations, asset, capital, investment and human capital management. Our startup-specific expertise and solutions helps our clients through the unique challenges faced by early and later stage companies. When we engage with startups, we bring in the deep industry and functional expertise, along with our global network of highly-skilled talent, and unparalleled relationships with all types of organizations. We help our startup clients access knowledge, practices, and people that speed growth. We adopt a flexible and responsive business model that enables us to deploy the best talent for each client and engagement. Through our extensive network of senior professionals, we offer our clients the vast resources and capabilities of top-tier firms coupled with more practical approaches to delivery and highly competitive commercial terms. We are committed to exceeding the needs of our clients, timely and cost effectively. Our goal is to offer solutions that best suit our clients' specific situation and priorities. Our deep functional expertise, regional knowledge, flexibility and professionalism make us a powerful and effective partner for your organization. We take the time to develop strong working relationships with our clients by understanding their business, their needs, and the company culture. With that understanding and with the knowledge and expertise gained from significant experience in management consulting, investment and people management, we recommend solutions that best fit business priorities and then support clients in implementation.