TADS AWARDS GALA 2021
05nov20:0021:00TADS AWARDS GALA 2021TADS AWARDS GALA 2021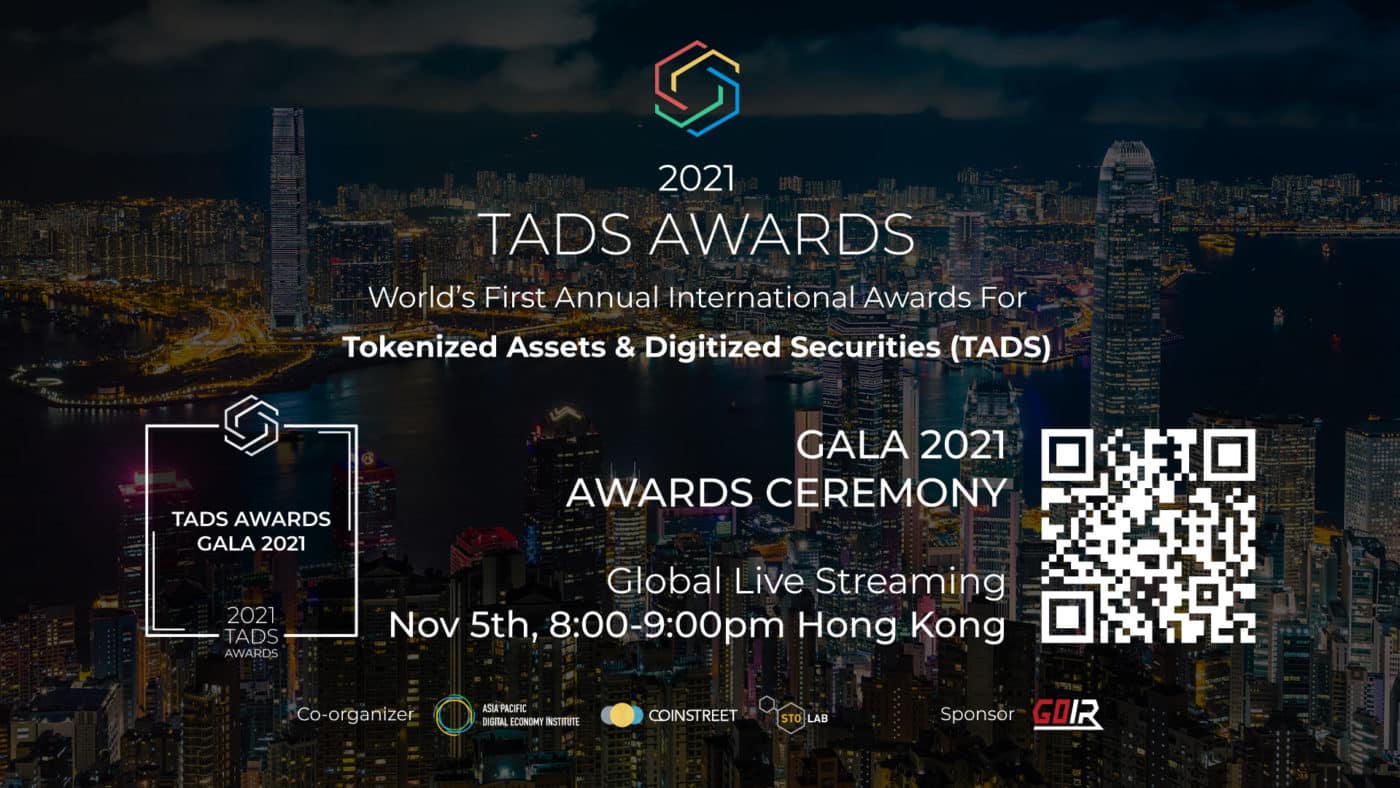 Event Details

TADS AWARDS GALA 2021 — the inaugural ceremony of the TADS Awards in 2021 will be hosted in Hong Kong. As an established global financial centre with a strong FinTech ecosystem, Hong Kong is a magnificent hub for the convergence of the conventional capital market with the digital asset world.

Due to COVID-19 health precautions, the "TADS AWARDS GALA 2021 " award presentation ceremony will be broadcast online worldwide during 
Hong Kong Fintech Week 
on 5th of November from 8:00-9:00 pm (Hong Kong time).

Keynote speakers
Mr. King Leung
Dr. George Lam
The Asia Pacific Digital Economy Institute, organizer of the TADS Awards, appoints two independent judging panels ("Awards Committees") each year, one Awards Committee for each Award Category.
Awards Committee members are carefully selected to ensure the process is fair and objective, and will include experts from across the financial technology and financial services sectors. Each member of the Awards Committee is bound by a strict confidentiality agreement and are required to declare any conflict of interest in relation to applications over which they deliberate and to stand aside from deliberations where there is a conflict.
Awards Committee will select winners from the two Awards Categories based on the below judging criteria:
Each Awards Committee will base their score for each entry according to:
1) the judging criteria of the respective Award Category;
2) information provided in the application form, and
3) any substantiating evidence uploaded or shared with the application.
Each member of the respective Awards Committee will score entries independently and then review scores collectively to make a final decision.
more
Time

(Friday) 20:00 - 21:00(GMT+08:00) View in my time
Organizer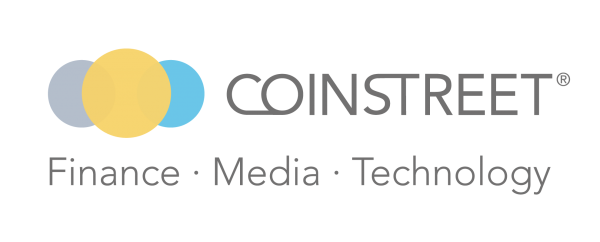 Coinstreet Partners enables the business eco-system in the new era of crypto-economy.
[email protected]
Metro Centre II, 21 Lam Hing Street, Kowloon Bay, Hong Kong