Innovation Procurement for Blockchain Startups
13jul14:0017:00Innovation Procurement for Blockchain Startups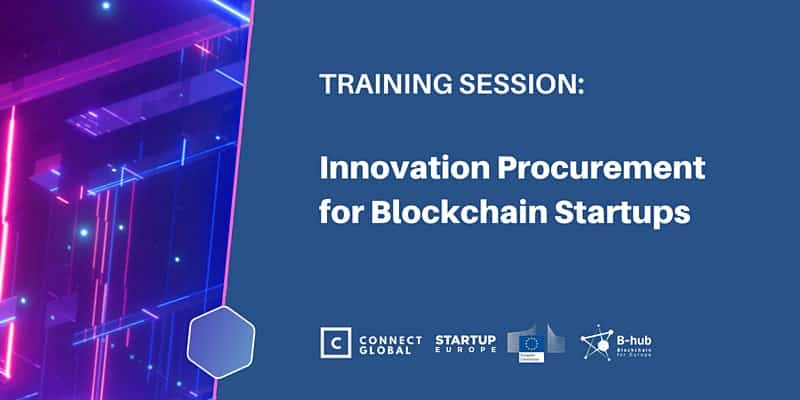 Event Details

Public Procurement of Innovation is a demand-driven policy instrument that attempts to bring startups and government together to cooperate on innovative solutions to address major societal challenges – from healthcare to transportation.

European Union's Horizon 2020 project B-hub for Europe & Connect Global organizes training for blockchain startups to deep dive into innovation procurement for the public sector using blockchain solutions. 

If your startup is based in the EU and leveraging blockchain technology, you're invited to join the training session and learn about:
New approaches to public procurement
What are PPI and PCP
Advantages and benefits
The process: how it works
The Needs identification and Concept Viability phase
Developing a business case for the procurer
Drafting functional specifications for the challenge preparation and public tender launch
Taking market opportunities and boosting your blockchain-based innovative solutions towards a public market.
Participant requirements:
your organisation must be a startup (not more than 5 years old);
your company is developing a blockchain or blockchain related product or blockchain plays an important part in your solution
more
Time

(Tuesday) 14:00 - 17:00(GMT+02:00) View in my time
Virtual Event Details
RUN
Event has already taken place!