Fintech Disruption Summit
03sep09:0016:00Fintech Disruption SummitDecentralized finance, tokenized real estate and tokenized VC funds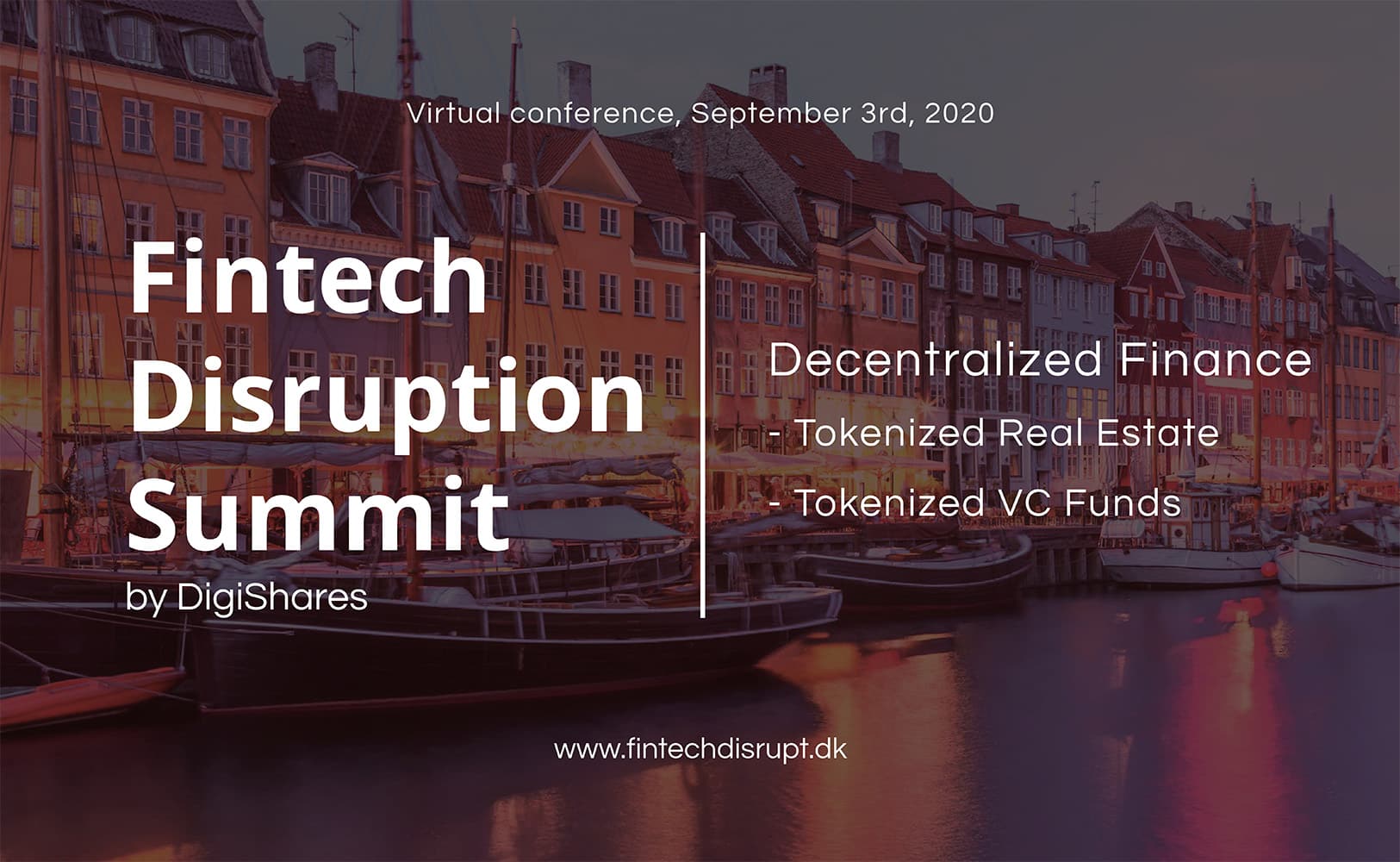 Event Details
About the Summit
The World Economic Forum predicts that 10% of the global GDP (approx. $7.8 trillion) will be stored on the blockchain in less than 10 years.
The summit is targeted towards bankers, accountants, lawyers, stock brokers, investment fund managers, custodians, and other people from the financial industry. The purpose of the summit is to inform and inspire delegates about new opportunities with blockchain technology in the financial industry and in particular with tokenization of securities and assets.
Using blockchain technology, companies can now issue security tokens with share- or bond-like properties in order to raise funding (through an STO – a Security Token Offering) as an alternative to an IPO. Large established companies can raise additional funding through the same means, or tokenize their existing shares. As existing securities and assets become tokenized, issuers and investors benefit from easier price discovery, increased liquidity, extended trading hours, automation of processes, reduced settlement times, etc. In the near future, real estate and other investment portfolios will be tokenized for the same reasons. Collections of art, automobiles, boats, etc. can be tokenized in order to fragment ownership and other rights.
This financial revolution has already begun and the existing financial ecosystem will move towards the blockchain over the next 10 years.
Make sure you are at the forefront of this financial revolution, join the Fintech Disruption Summit!
more
Time

(Thursday) 09:00 - 16:00(GMT+00:00) View in my time
Virtual Event Details
RUN
Event has already taken place!