Digital Assets Week - Singapore
27sepAll Day28Digital Assets Week - SingaporeDigital Assets Week - Singapore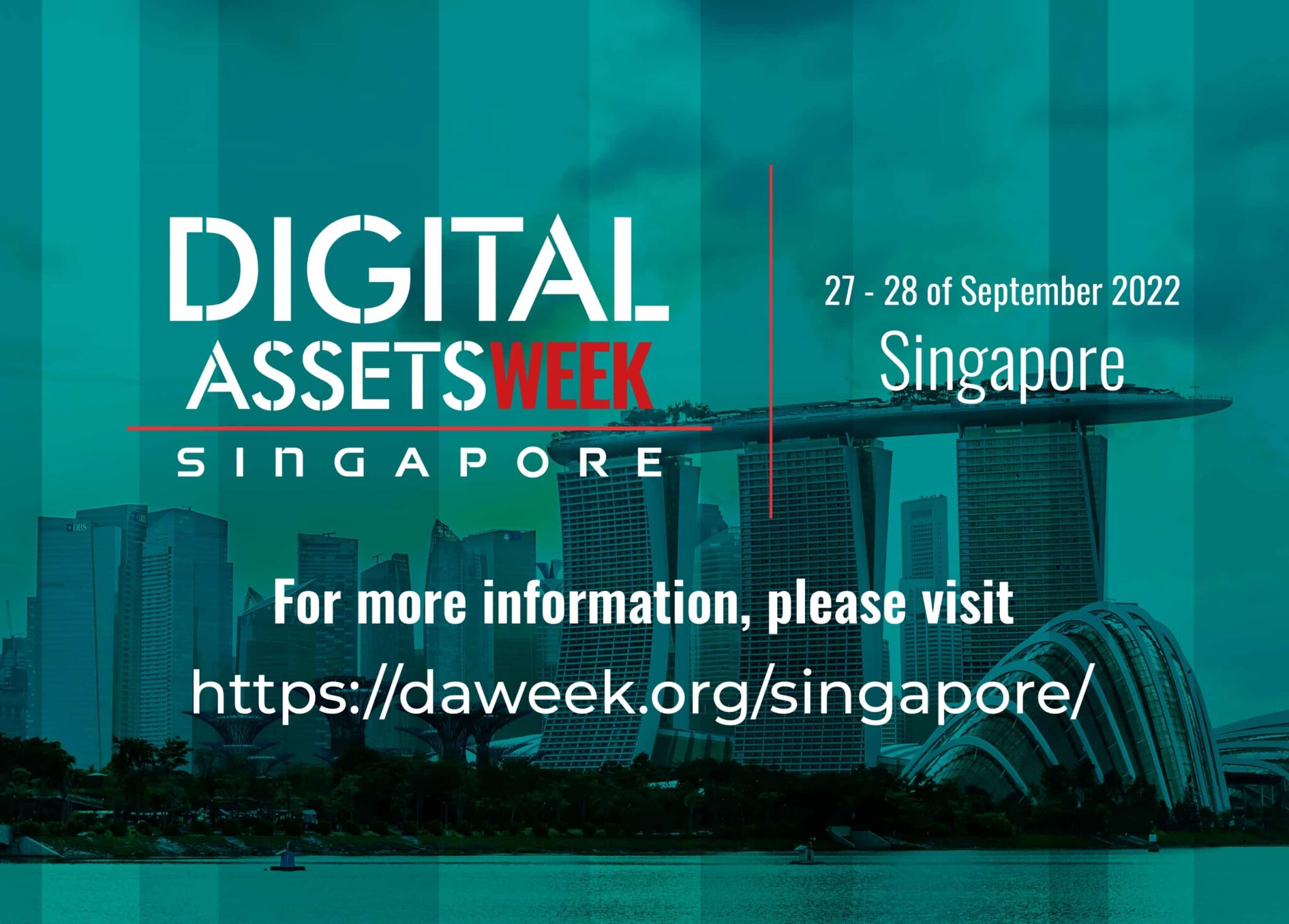 Event Details

THE event for institutional grade crypto and digital asset solutions in Singapore!
About this event
Following on from Digital Assets Week in California in March, Juliet Media are delighted to announce as part of our 2022 schedule that we will be hosting a conference and networking events in Singapore.
Bringing the traditional funding and listing players together with the new digital exchanges, neo banks, and platform opportunities. Exploring both listed securities and private tokenization of securities along with educating investors on the opportunities.
A focus on the institutional adoption of digital assets, covering the full spectrum including the technology, crypto, and securities and governance.
The only event focused on bringing digital assets and institutions together
Leading the discussion on digital assets and regulation
Highly curated invite-only audience
Content and networking led conference
AUDIENCE GROUPS:
– Traditional listing actors including, advisors, brokers, lawyers, accountants
– Platform/service providers, including exchanges, tokenisation platforms
– Investors
– Venture capitalists
– Financial institutions, banks, exchanges, funds and hedge funds
– Institutional crypto tech including finance focused blockchains
– Crypto exchanges with an institutional focus
– DeFi
– PR and marketing
– Press
more
Time

september 27 (Tuesday) - 28 (Wednesday)(GMT+08:00) View in my time
Location

Bridge +, Singapore

Bridge + 79 RR, 79 Robinson Road Singapore, 068897, Singapore