BLOCKCHAIN: THE HYPE IS OVER, GET READY FOR ECOSYSTEMS
22janAll DayBLOCKCHAIN: THE HYPE IS OVER, GET READY FOR ECOSYSTEMS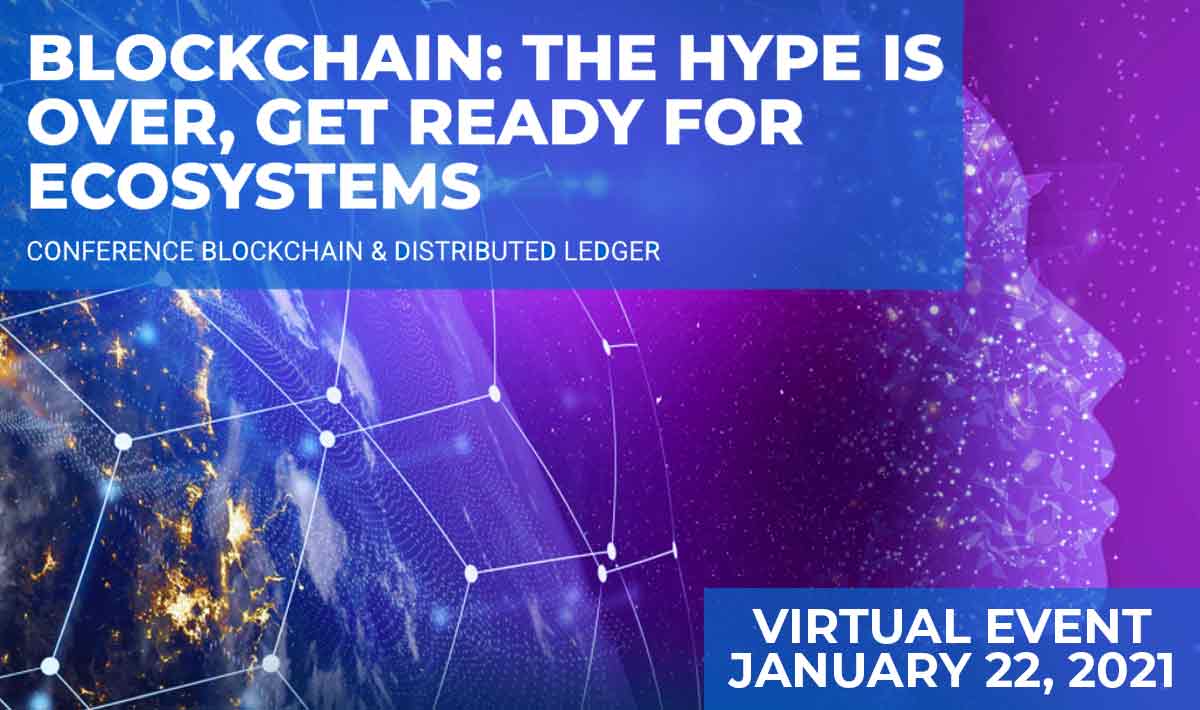 Event Details

A Virtual Conference on Blockchain & Distributed Ledger Technology
About the Event
Despite the global health crisis, innovation in the Blockchain & Distributed Ledger field has not stopped. During 2020, the platforms continued their evolution path, many companies started operational projects and the institutions showed a strong interest.
In Italy, a project involving almost all the banks is operational (Spunta project). At a European level, the evolution of EBSI (European Blockchain Service Infrastructure), desired by the European Commission, continues and the regulatory framework on these issues is evolving (through the Digital Finance Package and in particular with the proposal for regulation of Markets in Crypto-assets ).
Around the world, Central Banks are looking to this technology for the issuance of their digital currencies and begin to study its potential and limits, so as to be able to respond promptly to the initiatives of large private companies (such as that of the Diem Association, formerly known as Libra and promoted by Facebook). In the meantime, the "permissionless" world has also returned to grow, between DeFi and cryptocurrencies that are increasingly entering mainstream discussions and Ethereum, which has already started the process that will lead to the launch of its 2.0 version.
more
Time

All Day (Friday)(GMT+01:00) View in my time