Blockchain Finance Forum: Europe – 2nd edition
08decAll Day09Blockchain Finance Forum: Europe – 2nd editionBlockchain Finance Forum: Europe – 2nd edition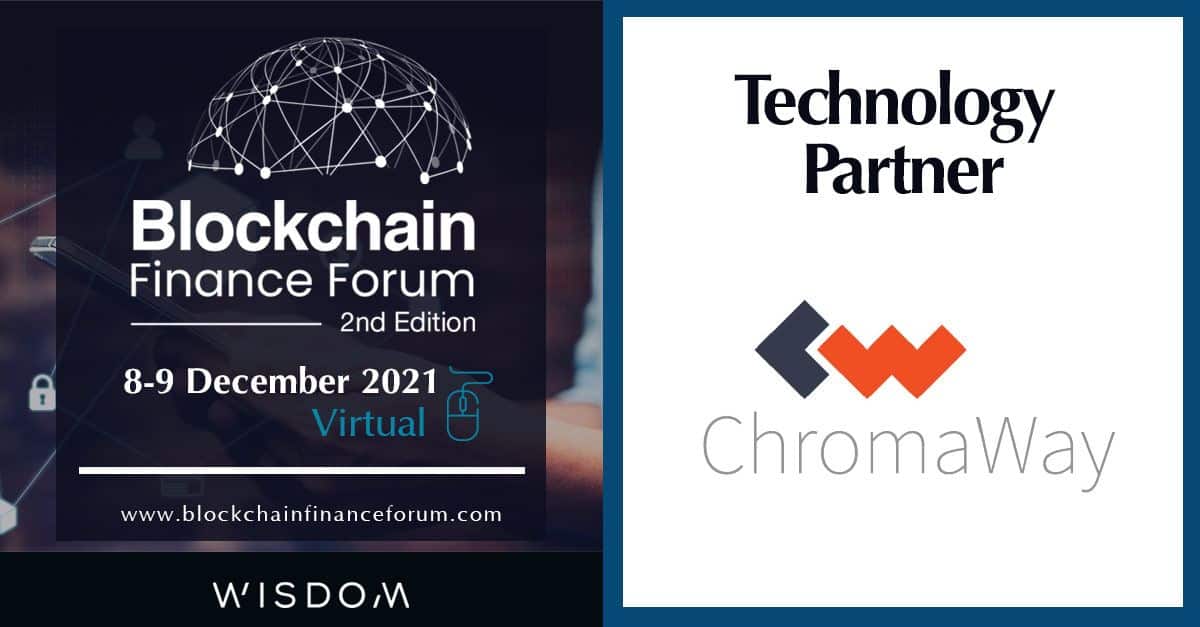 Event Details

Blockchain, over the years, has had significant impacts on how financial institutions function which has inspired a good number of such institutions to adopt sustainable operational practices in finance. Europe has been the region that has adopted blockchain in its nascent phase. It can be seen that organisations that are not adopting the shift over to these latest technologies are losing customers and eventually, market share by the day.

Blockchain deployments have projected savings of over $27bn by the end of 2030, which reduces the cost eventually by 11%. Financial institutions acknowledge that distributed ledger technology (or DLT as it is commonly known) will save billions of dollars for banks and major financial institutions over the next decade.

According to the latest reports from KPMG, there is a potential of up to 95% reduction in errors and 40% increase in efficiency. It is also determined that there is a significant improvement in customer experience because of reduced touchpoints and efficient usage of digital channels. Though the valuation of cryptocurrencies is unstable, the potential of blockchain as a technology, specifically for the BFSI sector, is immense to undermine the inefficiencies in the sector. Apart from addressing the inefficiencies, blockchain also reduced the process time in various aspects of operation and gained significance through complete transparency in the processes.

The second edition of the Blockchain Finance Forum: Europe 2021 will count on a series of top-level presentations, interactive panel discussions, and solution-based case studies from experts who have remodelled the financial sector in Europe. It is indeed one of the most meticulously curated platforms to host the public and private stakeholders for blockchain in banking and financial services and also discuss the global best practices to seize the opportunities to generate new revenue, deliver process efficiency, improve end-user experience and reduce risks in business operations that come with it.

Why attend
Join visionary speakers and industry and technology leaders to discuss the impact of blockchain on financial services
Discuss key challenges associated with smart contracts to reduce friction during implementation
Hear success stories of the latest projects in production
Meet the market-leading companies and listen to their best practices and case studies on blockchain technology supporting the financial sector
Uncover new products and technologies and explore new market opportunities
Gain a competitive advantage in a rapidly changing business environment
Attend a unique platform to share know-how among industry peers and grow your professional network
Key Topics:
Blockchain as a game-changer for the next decade
Impact of digital identification and privacy
CBDC framework and regulations
Tokenization ripple effect in the finance industry
Creation of a sustainable Blockchain Ecosystem
Concept of coopetition
DLT for Trading, Clearing, and Settlement
Demand supply gap in the BFSI sector
The Blockchain Finance Forum: Europe 2021 will be delivered through an advanced networking tool.
more
Time

december 8 (Wednesday) - 9 (Thursday)(GMT+00:00) View in my time
Organizer

Wisdom Events is a leading event and high-level business meetings organizer, which operates in the energy and maritime sectors. We deliver closed-door events, such as summits, conferences, exhibitions and face-to-face business meetings of exceptional quality. Our mission is to provide our clients with sustainable competitive advantage by supplying specific information and insight they need. We are committed to creating trusted global networking platforms for top professionals from commercial, government and research segments. Our events contribute to improving professional skills, encouraging the exchange of knowledge, top expertise and innovative solutions.