NewChip accelerator will support Alty fund raising round in preparing pitch materials, outreaching to investor community, and close the round.
UPDATE May 16, 2023: NewChip Accelerator has recently filed for bankruptcy – see the full statement from CEO and Founder Andrew Ryan here.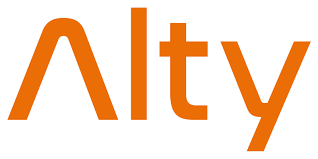 CHRIST CHURCH, BARBADOS – April 17, 2023 – Alty, making chat more functional. A leading innovator of bringing applications to chat and promoter of WEB3 adoption, today announced that it has joined the market leading NewChip accelerator program to support, help, and facilitate its currently ongoing $4M series-A funding round.
Alty's 6 months acceleration program will enhance and improve existing pitch materials and collateral, validate the due diligence, and expose the pitch to a global vast network of thousands of investors. We anticipate this strategic fund-raising activity to help conclude our series-A funding round.
"We are excited to join the NewChip Accelerator program and to leverage their expertise and resources to achieve our goals. This program is a great opportunity for Alty to further scale our business and continue to bring innovative chat solutions to the market." – Liran Peretz, Alty CEO
Supporting Resources
Learn more about Alty, NewChip
Learn more about Alty's IMapps
Join us on Telegram Follow us on Twitter, Facebook, LinkedIn and YouTube
About NewChip
Equity-Free Programs: Unlike accelerators that require you to give up 5-10% of your startup, we're 100% equity-free, making us an extremely founder friendly accelerator. Online & Remote Program: Regardless of where you are in the world, you can participate in the Newchip Accelerator. We require no relocation and run our program entirely online. Startup to Exit Roadmap: Develop your startup and fundraising roadmap with our expert mentors and connect with our global community of founders, angel investors, and venture capitalists. To learn more, visit https://newchip.com.
About Alty
Alty is an all-in-one platform powering the world's growing community population. With Alty,
influencers, brands, and organizations can bring crypto into their community within minutes to enable engagement generation and monetize online followers. Alty utilizes leading edge automation technology to provide a blockchain-agnostic fully functional multi-coin wallet. Available on WhatsApp, Telegram and Discord. Available as a user-friendly chatbot and community management web portal, Alty helps crypto communities seamlessly scale their groups through easy onboarding and management, exclusive crypto/DeFi offerings, and more. Alty platform represents its unique intellectual property which enables runtime execution of a wide variety of Instant Messenger applications supporting a wide variety of cross industry use-cases. To learn more, visit https://alty.com.
Alty's Forward-Looking Statement
This press release includes information that constitutes forward-looking statements made pursuant to the safe harbor provision of the Private Securities Litigation Reform Act of 1995, including statements about Alty's growth and business results in future quarters. Although we believe the expectations reflected in such forward-looking statements are based upon reasonable assumptions, we can give no assurance that our expectations will be obtained or that any deviations will not be material. Such statements involve risks and uncertainties that may cause future results to differ from those anticipated. These risks include, but are not limited to, the effects of general economic conditions, Alty's ability to grow in the business markets that it serves, Alty's ability to successfully integrate acquired businesses, adverse effects of market competition, rapid technological shifts that may render the Company's products and services obsolete, potential loss of a major customer, our ability to develop long-term relationships with our customers, and risks associated with operating businesses in the international market. Alty may elect to update these forward-looking statements at some point in the future; however, the Company specifically disclaims any obligation to do so.
Media Contacts
Tishen Pearson
Alty Public Relations
E-mail: [email protected]
---
Read other stories: Ondo Finance Announces New Token Providing Exposure to US Money Market Funds