Joined by over 400 qualified investors, fund managers and financial institutions around the world, appraising over USD 80 million advance private placement allocations of multiple "pandemic proof" projects – GOIR.
In response to the global COVID-19 outbreak, WestPark Capital, a full-service investment bank and securities broker-dealer, in conjunction with Coinstreet Partners ("Coinstreet"), an award-winning AI-powered decentralized investment banking group, successfully completed the first series of the Global Online Investor Roadshow (known as "GOIR") held over the course of four days from April 27th to 30th, 2020, covering Asia, Middle East & Africa, Europe and America.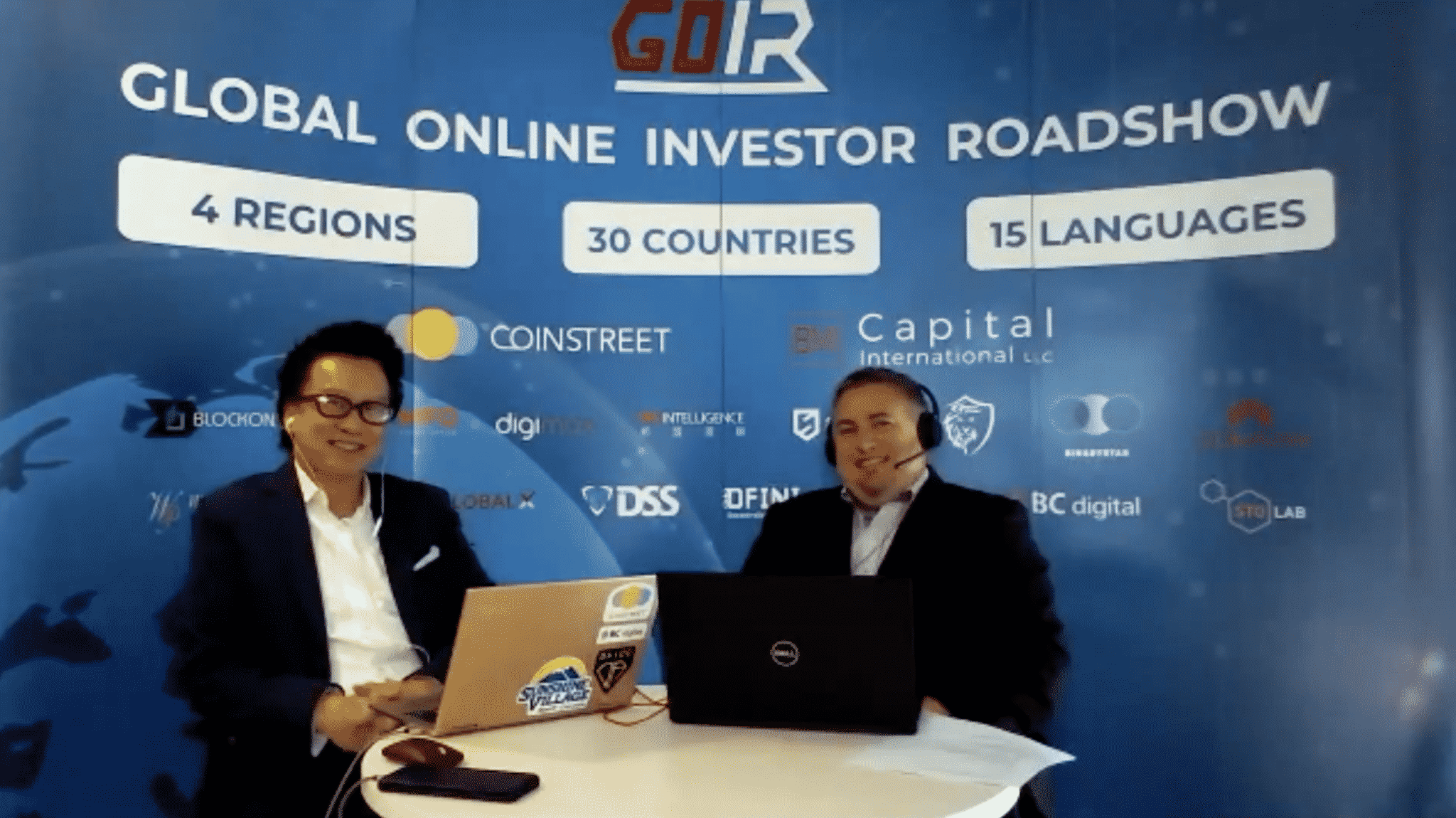 Carefully curated investment opportunities
GOIR is the biggest online investor roadshow of its kind with the broadest reach, covering 30 countries in 15 languages. For the first series of GOIR, keynote speakers included Mr Chris Carlin – Head of Alliances, Redistribution Solution & Data Products, Morningstar, Mr Nick Cowan – Founder & CEO of Gibraltar Stock Exchange and GSX Group, Mr Nitin Gaur – Director of IBM WW Digital Asset Labs, and Mr Richard Rappaport – Founder & CEO of WestPark Capital. They shared sector-specific market insights with the exclusive investor community of GOIR from both traditional and digital assets spaces.
The main objective of GOIR is to help carefully curated investor community (including Hedge Funds, Private Equity Funds, Alternative Investment Funds, Pension Funds, VC Funds, Family Offices, Financial Institutions and High-net Worth Individuals) gain priority access to exclusive global private investment opportunities on special favourable terms.
In the April edition of GOIR, four highly promising companies launched advance private placement allocations of their unique project offerings to over 400 qualified investors, fund managers and financial institutions who attended the event from around the world.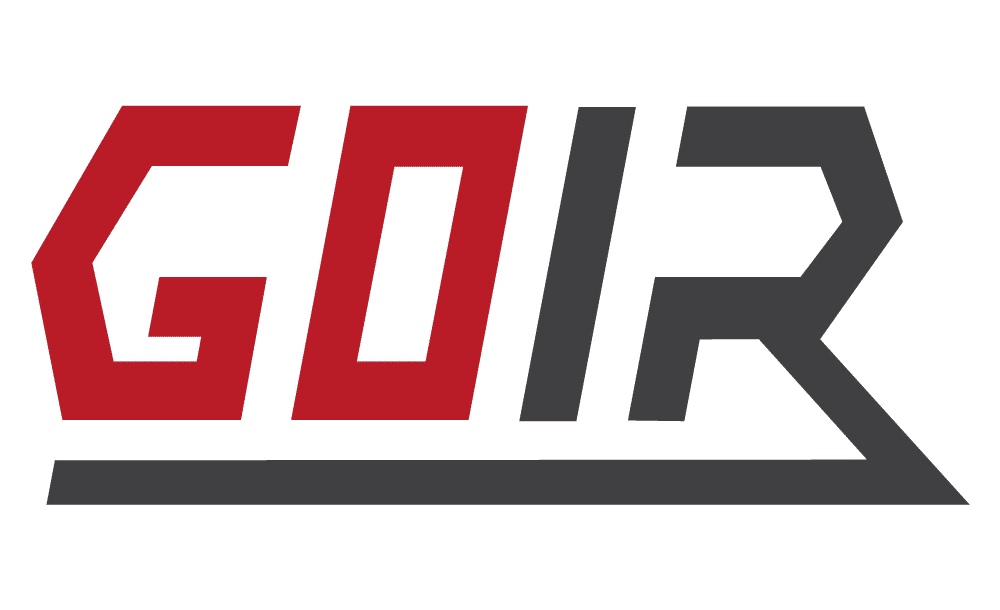 The following four companies/projects presented at the first GOIR event:
American Pacific Bancorp – a US bank holding company with a proven track record and bank roll-up strategy, has structured a very special pre-IPO offer with great discount and immediate interest income from investment. President and CEO, Mr Frank D. Heuszel commented that "this online roadshow is a historical event, setting a new path for the future of private placement, and is ideal for us to make a very special offering available to a unique group of investors globally."
Crown LNG / Asia First Holding – a highly experienced management team with some of the best engineering resources, is building an LGN (liquefied natural gas) regasification terminal to fulfil its 30 years' supply contract to a licensed LNG operation company in India (which currently has huge supply shortage on LGN). Chairman & Co-founder, Mr Jorn Husemoen, said "Crown LNG and Coinstreet launched an exclusive Securitized Token Offering (STO) for our project. We are very impressed by the reach of the GOIR, the organizer and the partner network. The format of this roadshow works well to access investors all over the world."
ARK – a subsidiary of Thailand listed company Cho Thavee PLC, ARK is the largest private bus operator using a combination of data business and STO (Security Token Offering) model for transforming public transportation business in Thailand. President & CEO of Cho Thavee / Co-Founder & Executive Chairman of ARK, Mr Suradech Taweesaengsakulthai, said "it is astonishing how much our team in Asia can achieve online together in this global roadshow without travelling. This global roadshow has pioneered the new normal business environment for accredited investors and institutions to evaluate our project with immediate access to various information and the team."
Broadline Capital (Investment in Cytonus) – Cytonus Therapeutics, a US biotech company run by a "star team" with amazing track records in the industry, is developing a ground-breaking targeted medicine delivery technology – the proprietary Cargocyte platform – with proven applications in vaccine and therapeutic solutions for COVID-19. Broadline Capital, being an early shareholder of Cytonus, is structuring an exclusive SPV to increase its shareholding position, and offering this unique opportunity to qualified investors in the GOIR community. Chairman of Broadline Capital, Mr Chris Thorne, commented "Broadline Capital has a successful history in innovative investment strategies and creating value for investors. The current biotech opportunity with Cytonus fits this first-of-a-kind global virtual roadshow very well. This roadshow has set a new standard for enabling qualified investors with the ability to join privileged-access deals."
Video archives of the event and dataroom of the four projects are now available for the GOIR investor community on its website at – https://goir.info/april-2020/
New Opportunities Emerge from Global Crisis
Mr Richard Rappaport, Chairman & CEO of Westpark Capital, a strategic partner of Coinstreet, commented that "under the current environment, online roadshows will be a key way for doing private placements moving forward. This could be a good alternative for fundraising for private companies from the Series-A onward to pre-IPO."
"We are in the midst of a global crisis now, where assuring the safety of everyone is of utmost importance," said Samson Lee, Founder & CEO of Coinstreet. "In Chinese, the word "CRISIS" is comprised of two characters "Wei" and "Ji", representing "danger" and "opportunity" respectively. Many investors are frustrated as the current environment creates certain obstacles to meeting with entrepreneurs as well as vetting various investment opportunities. Coinstreet has taken an active role in this market crisis by bringing great deals to investors' doorsteps through GOIR in order to capture a bigger audience and broaden market coverage."
Truly Global Coverage
By invitation only, GOIR is monthly investor roadshow. One roadshow consists of four online sessions in one week, covering four regions and multiple countries, including –
ASIA – China, Japan, Korea, Singapore, Thailand, Indonesia, Malaysia, Philippines, Vietnam, Australia & Russia.
MIDDLE EAST & AFRICA – UAE, Saudi Arabia, Qatar, Mauritius, Israel, Turkey, Egypt, Nigeria, & South Africa.
EUROPE – UK, France, German, Italy, Spain, Switzerland, Nordic & Russia.
AMERICAS – USA, Canada, Mexico, Brazil, Argentina.
Each session includes both state-of-the-market keynotes from industry experts as well as presentations from high-quality projects that are evaluated by a judging panel composed of experienced investment bankers and professional investors.
In-Depth Local Reach
All speeches and presentations are simultaneously interpreted from English into fifteen languages including Chinese, Japanese, Korean, Indonesian, Malay, Hindi, Arabic, Turkish, Russian, Spanish, French, Italian, Portuguese and German.
During the online sessions, private local offline satellite events are held in small groups locally (if possible).
Global Strategic Partnership
The Tokenizer is a global media partner for Coinstreet's Global Online Investor Roadshow (GOIR). Other regional co-organizers and strategic partners include BMI Intelligent, BMI Capital International, Digimax Global, LOGOS Capital, Karm Legal Consultants, Binarystar, Pacifica, Blockon Capital, TheMFO, Comaan, WhiteLion-Investment, Staoshi Ltd., Ontime Investment, BMI Coinstreet Digital, The STO Lab, STO Global-X, DFINI, Blackwhale, Crebaco and this list continues to grow….
---
About WestPark Capital
WestPark Capital is a full-service investment bank focused on emerging growth sectors such as healthcare, software, technology, biotechnology, financial services, manufacturing, consumer products, media and telecom industries, among other categories. WestPark Capital provides a comprehensive range of corporate finance services, including initial public offerings, follow-on offerings, private placements, CMPOs, RDs, SIPOs and corporate finance advisory services. Additional information about WestPark Capital is available at www.wpcapital.com.
About Coinstreet Partners (Coinstreet)
Founded in 2017, Coinstreet is an award-winning* AI-powered decentralized investment banking group and consultancy firm in the FMT (Finance, Media & Tech) sector, providing a business eco-system for the new era of digital economy. Coinstreet focuses on five business segments: Digitized Consultancy, Digital Asset & Wealth Management, PR Media & Investor Relations, Digital Asset Tokenization & Trading Platform, and Decentralized Finance & DLT Solutions. Coinstreet's group consists of companies in both financial and technology sectors, including —
* Winner of the "Asia Futurist Leadership Award" (Practitioner High Flyer Award – Outstanding Deal Originator in Asia), organized by the "Association of Family Offices in Asia".
* Winner of the "Security Tokens Realised Awards London 2020" (Judges Favorite Investment Bank /PE / Fund Embracing Digital Securities), organized by the "Juliet Leadership Summit".
For more information, please visit — https://coinstreet.partners/
Before you invest, read the prospectus and other documents for complete information about the offering. This press release does not constitute an offer to sell, or the solicitation of an offer to buy any securities, nor shall such securities be offered or sold in the United States absent registration or an applicable exemption from registration, nor shall there be any offer, solicitation or sale of any securities in any state or jurisdiction in which such offer, solicitation or sale would be unlawful.
---
Image by Gerd Altmann from Pixabay
---
More news about GOIR:
Coinstreet Partners collaborate with The Tokenizer to promote GOIR
Global Online Investor Roadshow (GOIR) Expands to China and Europe with Strategic Partnership with ZCapital and Innovo Capital