Rhodium Capital Advisors Selects Harbor Digital Securities Platform to Broaden Access to $100M Real Estate Investment Fund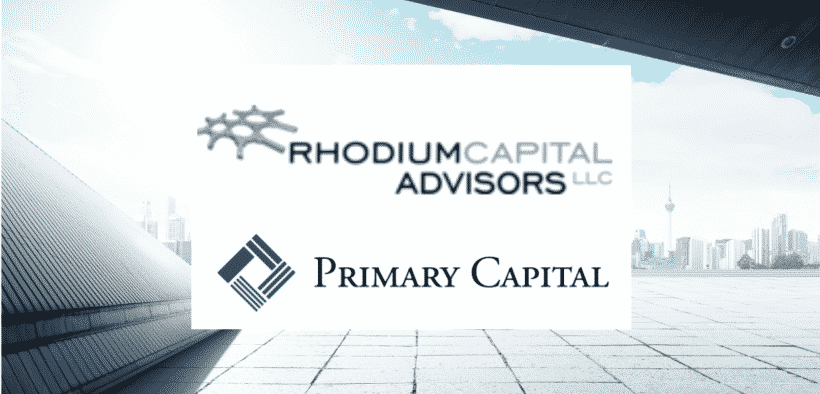 Rhodium and Primary Capital Issuing "Tokenized" Real Estate Fund using the Harbor Platform to Streamline Foreign Investments and Cryptocurrency Payments.
 Rhodium Capital Advisors ("Rhodium"), a fully integrated real estate owner, operator, manager and developer throughout the US, today announced the availability of a new "tokenized" real estate investment fund, Rhodium SPV LLC ("Rhodium SPV"), focused on income-generating, multifamily properties in the U.S. Rhodium SPV is leveraging blockchain technology and the Harbor digital securities platform to provide an efficient and secure transaction platform for global investors to participate in U.S. multifamily real estate through cryptocurrency transactions. Rhodium is focused on partnering with cryptocurrency investors seeking to diversify their portfolios with fully compliant, asset-backed digital securities.
The announcement was made today in conjunction with New York Blockchain Week and a series of events, including the Consensus conference, an annual gathering of the cryptocurrency and blockchain technology world, and the Digital Asset Summit, focused on bridging the gap between traditional financial systems and the nascent world of digital assets.
"We believe the digital securities model is the future of private capital markets. Our goal as placement agent is to provide global access to capital for our clients," said John Leo , Chairman of Primary Capital LLC, the placement agent for the transaction.
Mark Silber, managing partner of Rhodium Capital Advisors, stated:
"There is a shortage of affordable housing in the U.S. and our fund addresses this market need. By offering a tokenized feeder fund as part of our $100M Rhodium Multi-Family II fund, we can better service global investors and provide the growing number of cryptocurrency investors with an alternative asset class for investment into the U.S. real estate market."
Rhodium intends to raise capital to acquire and operate urban and suburban garden-style multi-family assets throughout the U.S. To date, Rhodium has acquired and manages over $1 billion in real estate and is currently holding nearly 100 portfolio properties and approximately 10,000 residential units in the U.S.
The Harbor software platform digitizes the end-to-end process of investing for sponsors, broker-dealers, and investors, enabling issuers and their distributors to accommodate more investors from around the world, more efficiently. Rhodium and Primary Capital LLC will use Harbor's software to easily manage and streamline investor on-boarding and management, compliance, and the document and payment flows including accepting investor payment in Bitcoin and Ethereum cryptocurrencies, as well as Gemini Dollar, a regulated stablecoin that is strictly pegged 1:1 to the U.S. dollar. Ownership interest in the fund will be traditional book entry private securities tracked digitally, which enables more efficient management and transfer.
"We selected Harbor because of its focus on regulatory compliance and its superior end-to-end experience, which puts Rhodium's brand front and center with investors and streamlines time-consuming work — from KYC/AML and accreditation checks to signing of documents and payments," said Leo. "Once investors are on the platform, Harbor makes it easy to manage the cap table, issue dividends, maintain compliance and generate reports. It's a huge efficiency gain for our firm as the broker-dealer and for Rhodium."
"We are excited to work with the Rhodium and Primary Capital teams, our first clients on the new Harbor 2.0 platform, designed to empower traditional financial institutions and create efficient, delightful, digital processes for sponsors, broker-dealers, and investors. Rhodium and Primary Capital are at the forefront of a major shift from the inefficient and analog world of private securities today to a world of digital processes and securities that are more efficient, accessible and liquid," said Josh Stein, co-founder and CEO, Harbor.
More Articles:
Real estate is ready for tokenization
HashCash to Help Leading Singaporean Firm with Real Estate Tokenization