European Blockchain Convention in Copenhagen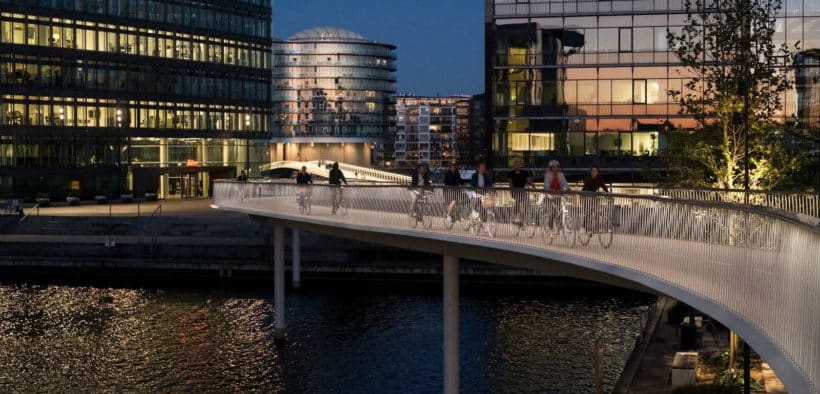 Blockchain is believed to be the most disruptive digital technology since the Internet.
Although it isn't necessarily the cure-all panacea for the world's problems, there is no doubt that we are at the beginning stages of a massive technology shift that is not only creating new business models but also is providing trust, efficiency, and security to already existing companies and ecosystems.
"We cannot just sit back and watch the blockchain revolution unfold" – This is what Victoria Gago and Daniel Salmerón thought when they co-Founded the European Blockchain Convention last year.
Following on from a successful conference in Barcelona in 2018, the European Blockchain Convention is landing in Copenhagen on May 20 as the first international convention dedicated to the Blockchain Industry in the Nordic Countries, bringing together over 500 industry leaders, business decision makers, tech innovators and investors.
Over 35 visionary speakers will address the challenges and opportunities of Blockchain Technology on sectors including Finance, Public Sector, Healthcare and Supply chain through panel discussions and relevant keynotes. The conference will explore hot topics such as Decentralized Digital Identities, Smart Contracts, the regulatory threats & opportunities surrounding the technology and its current technical limitations.
The welcome address will be held by Cecilia Lonning-Skovgaard, Mayor of Employment and Integration in Copenhagen since 2018.
Speakers on stage will include representatives from EU Blockchain Observatory and Forum, World Economic Forum, Ripple, Maersk, Danmarks Nationalbank, Trustworks, Danske Bank, IBM, ING, Bank of England, IMF, IOTA, University of Copenhagen, PwC, Distributed Labs, Swiss National Bank and many more.
For more details: eblockchainconvention.com/nordic
More Press Release about European Blockchain Convention:
European Blockchain Convention is landing in Copenhagen as the 1st international Blockchain conference in the Nordics