Hong Kong-based CSpro, formerly known as Signum Digital Limited, proudly announces the official launch of its revolutionary services tailored for issuers and professional investors engaging in security token offerings (STOs). Armed with a Type 1 license from the Securities and Futures Commission, permitting dealing in securities, and boasting the CE registration number BSH213, CSpro emerges as the first primary issuance and distribution platform in Hong Kong dedicated exclusively to STOs, reshaping the landscape of regulated structured products linked to real-world assets (RWAs).
With profound expertise and a keen understanding of digital asset markets, CSpro aims to revolutionize how professional investors gain exposure to the burgeoning market of security tokens backed by RWAs. The CSpro platform integrates cutting-edge technology with strategic partnerships to create a seamless, technology-driven experience that adheres to regulatory requirements, bringing together security token issuers and professional investors.
The launch event, held at Cyberport on November 8th, gathered industry leaders, distinguished guests, and key stakeholders at the forefront of digital asset markets, including Deloitte, Microsoft, FORMS, InvestaX, Finet, and Matrixport. Attendees witnessed the official launch ceremony of the CSpro platform, gaining valuable insights into the fintech environment in Hong Kong and the future of digital asset investment.
Samson Lee, Founder & CEO of CSpro, expressed enthusiasm, stating, "We are thrilled to introduce CSpro's STO services to the market. Our mission is to unlock new frontiers in the digital asset space by bringing together token issuers and professional investors through a technology-driven platform to capture the benefits of security tokens backed by RWAs."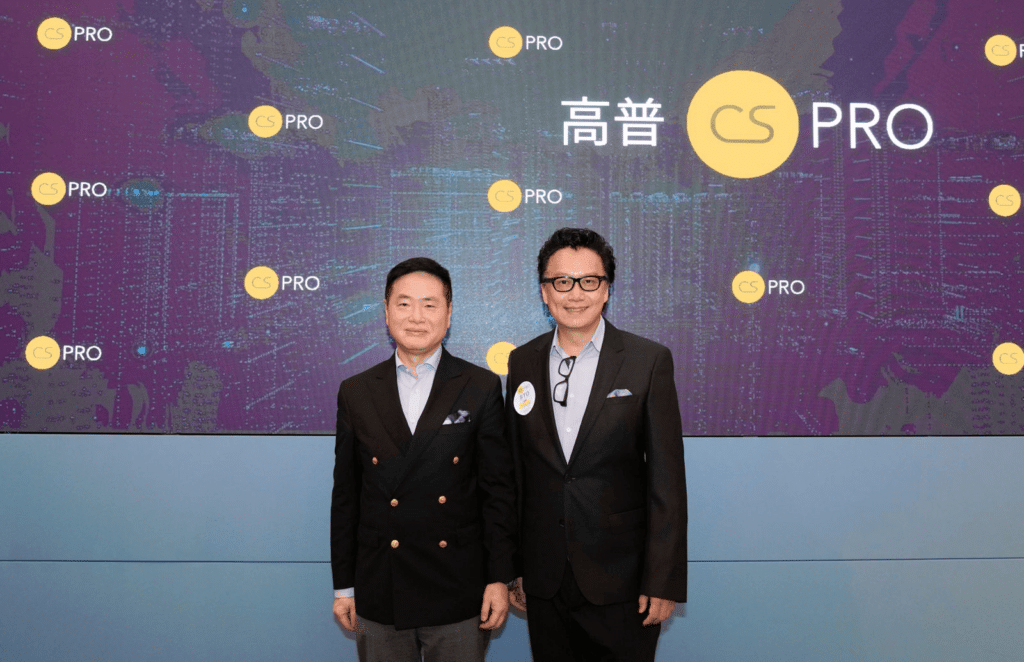 Stephen Law, JP, CPPCC National Committee Member, and Vice Chairman at Coinstreet Group, emphasized Hong Kong's suitability for digital financial services businesses, citing its robust regulatory system, prosperous financial ecosystem, and strategic geographical location.
CSpro's platform offers a range of benefits, including:
One-stop Solution: CSpro provides comprehensive services for STO issuers, covering project management, tokenization processes, listing and distribution, token life-cycle management, investor relations, and coordination services with legal, compliance, and other third-party professional firms and secondary trading exchanges.
Access to Real World Assets: Professional investors can diversify portfolios by gaining exposure to various RWAs, such as stocks, bonds, cash flows, aircraft, real estate, arts, collectibles, and other tangible assets through tokenized structured products.
Efficient and Transparent Transactions: Leveraging blockchain technology, the CSpro platform facilitates efficient and transparent transactions, enabling seamless issuance, trading, and settlement of security tokens.
Cost Efficiency: CSpro provides an alternative fundraising path for businesses and brings liquidity to RWAs at a competitive cost compared to conventional financial markets.
Global Strategic Partnerships: Through the Coinstreet Global Alliance partnership program, CSpro forges strategic partnerships with leading industry players globally, offering investors access to a wide range of investment options.
---
About CSpro
Formerly Signum Digital Limited, CSpro is a joint venture between Coinstreet Holdings Limited and Somerley Capital Holdings Limited. It offers issuance and distribution services for security token offerings to professional investors, holding a Type 1 license for dealing in securities, with CE registration number BSH213.
About Coinstreet Holdings Limited
Founded in 2017, Coinstreet is an award-winning financial services and professional consulting firm in the digital asset sector, offering innovative fintech services, business solutions, and ecosystem development.
About Somerley Capital Holdings Limited
Somerley is an integrated financial services provider licensed for various regulated activities under the Securities and Futures Ordinance, principally engaged in providing corporate finance advisory services in Hong Kong and Beijing.
---
Photo by Hakan Nural on Unsplash
Read other stories: SC Ventures and SBI Holdings Partner to Establish $100M Digital Asset Joint Venture in UAE
RBA Speech Highlights Tokenized Assets as Potential Game-Changer for Australian Financial System