By Cassandra Rica, Manager, Digital Enablement – Emerging Technology at KPMG US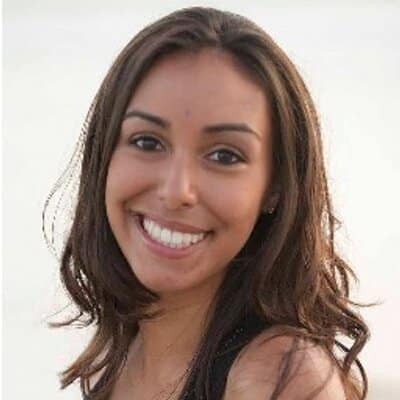 Hidden amongst news cycles rightfully focused on a pandemic and a civil rights movement, FC Barcelona launched a digital asset to bolster fan engagement. While it didn't garner much attention on the international stage, or even within the sports industry, it was a powerful move that has the potential to truly transform how fans interact with their beloved sports.
Tokenization offers a new way to drive engagement with existing fans, build a base beyond borders, and tap into unprecedented funding (not to mention the impact tokenization could offer individual players — read this if you're interested). In February 2020, FC Barcelona announced the launch of the Barça's Fan Token ($BAR) digital token with the intent of building fan engagement through digital channels. Issued by the blockchain company Chiliz (the world's first tokenized sports exchange), fans were able to purchase $BAR starting June 22, 2020. The initial sale offered 600,000 tokens at €2 — they sold out within 2 hours reaching over 100 countries (more info linked here). Stats aside, the traction of this sale illustrates that passionate fans want the opportunity to interact with teams in more meaningful ways.
Loyalty programs are the likely candidate for tokens because these programs would allow teams to drive engagement without displacing too much power. Teams can offer redemption in multiple ways:
experience based activities (e.g., player meet and greets, VIP suites),
merchandise (e.g., signed jerseys, limited edition memorabilia), or
trivial votes (e.g., lockeroom murals, new uniform designs, stadium concessions).
While it is not entirely clear exactly what $BAR will allow (the website displays a UI where users can vote on which player will host an Instagram takeover), the club announced that holding the token will allow investors the "right to vote on different topics during the season, fans can also earn rewards linked to the club, including innovative digital experiences and real-life activations, such as the chance to meet players before a game, or to watch a match live as a VIP guest at the Camp Nou." (1)
Ownership is the far more interesting yet distant use case given the complexity, distribution of power, and legal implications. Today, the ability to invest in franchises is limited, access to leagues is non-existent, and fans do not have the ability to engage in decisions related to operations. As consumers continue to gain more power in the broader marketplace, it seems only natural that the sports industry would follow suit. Fans are educated and invested — imagine offering them a seat at the table and a say in decisions traditionally restricted to players, leagues, and owners.
According to TheStreet, teams that are publicly traded are owned by parent companies that are involved in numerous other activities. The site offers a list of franchises that are wholly or partially owned by publicly traded companies:
NFL: None — the Green Bay Packers are technically owned by fans, but shareholders do not have the ability to churn a profit or weigh in on team decisions
NHL: New York Rangers (MSG), Toronto Maple Leafs (BCE), Montreal Canadiens (BCE)
NBA: New York Knicks (MSG), Toronto Raptors (BCE)
MLB: Atlanta Braves (BATR(A/K)), Toronto Blue Jays (RCI)
Let's get a bit more explicit with an example: BATRA and BATRK are the trading symbols for Series A and Series C Braves Common Stock issued by Liberty Media Corporation, a media company. The company has three divisions reflecting ownership in Formula One, SiriusXM, and the Atlanta Braves. Stockholders get the ability to vote on the Board of Directors and the External Auditors of Liberty. The Liberty Board in turn makes decisions related to the Braves management and Braves management makes decisions about the franchise (this is a bit of an oversimplification). My point is that stakeholders do not have a say in the day to day operations but have to deal with the impact of these decisions (e.g., season ticket resale value, watching as their teams suffer for decades on end).
Albeit it would require a long and complex agreement between leagues, franchise owners, players, and referees/umpires… it is a pretty novel concept. Decisions regarding the appropriateness of fan input would have to be weighed as many decisions do require confidentiality and a broader knowledge of league/team mechanics… What types of decisions can and should be open to fans? What percentage of the decision does the aggregate fan voting base maintain? How do you know a fan has the knowledge and context to make a decision that supports the best interest of the league/team/players? How do you know a fan is actually a fan in the first place? It would all need to be sorted — no trivial task.
But think of the impact if fans were to have a say in the following —
$NFL: Should players be fined and/or suspended for kneeling during the National Anthem?
$SFFN (SF 49ers): Which pieces of the 2018/2019 team are most critical to ensure another Superbowl run considering the salary cap?
$WRS/$KCC (Washington Redskins/Kansas City Chiefs): In an aim to combat ethnic stereotypes and America's traumatic past towards Native Americans, what would be an appropriate rebrand for the organization?
$NBA: What should be the structure of the remaining 2018/2019 season in light of COVID-19 concerns?
$LAL (LA Lakers): Is Anthony Davis worth 3 first-round draft pics, Lonzo Ball, Brandon Ingram, and Josh Hart?
$MLB: What is the appropriate punishment for a team and/or individuals guilty of sign stealing?
$OAKA (Oakland Athletics): If given the opportunity to purchase the Coliseum from the city, would a new stadium still be a preferred option?
$NHL: Should challenges be directly tied to the number of time-outs remaining or is an escalating penalty system for unsuccessful challenges a better option?
$SJS (San Jose Sharks): Sign or decline Joe Thornton and with what deal?
The trend is set… and I'm excited to see what happens next.
---
Image by Tickets Luxury from Pixabay
More articles to read:
Tokenization of classic cars: revival of a hidden gem for financial asset diversification?
Tokenizing Real World Assets – Bringing Trillions of Dollars to Blockchain