Agenus to Launch the First Asset-Backed Digital Security Offering in Healthcare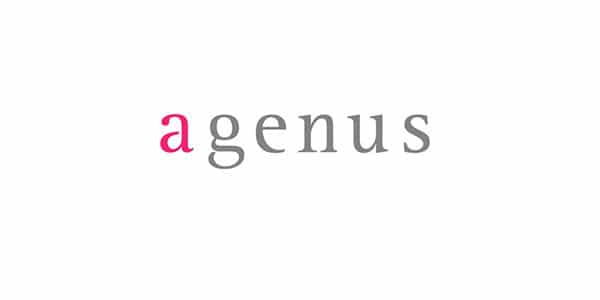 Agenus Inc., an immuno-oncology (I-O) company with a pipeline of immune modulating antibodies, cancer vaccines, adjuvants and adoptive cell therapies1, has announced the upcoming launch of its Biotech Electronic Security Token (BEST), the first digital security offering in healthcare.  Tokenization will enable qualified investors to directly invest in a single biotech product while preserving shareholder equity.
The growing adoption of blockchain technology, together with the latest financial regulatory changes, offers new alternatives to fund selected products with digital securities and opens an unprecedented opportunity to target financial investments in pharmaceutical product development.
"Today, by announcing the first of its kind asset backed digital security offering in healthcare, we open the doors for a transformative financing vehicle," said Garo Armen, Chairman and CEO of Agenus. "We believe this unique structure will pave the way for allowing targeted investment by qualified investors in the development of therapeutic products. This instrument, powered by blockchain technology, enables us to revolutionize the financing of drug development."
Each token to be issued will represent a portion of potential future US sales of AGEN2034, Agenus' anti-PD-1 antibody, now in pivotal clinical trials, and is entitled to a defined return claimable through token-by-token redemption starting with the first US commercial sale of AGEN2034. Qualified investors will be eligible to purchase BEST securities under preferred terms in the initial stage of the Digital Security Offering. Investments into this unique financing mechanism of up to $100M will accelerate the development, commercialization, distribution, and indication expansion for anti-PD-1, AGEN2034.
This type of innovation directly links Agenus' mission of speeding the development of immuno-oncology therapies, advancing more combination trials, and expanding its reach to additional indications. The company's recently announced collaboration with Gilead provides $150M in up-front cash and approximately $1.7 Billion in future fees and milestones to fund activities. Introducing BEST expands its product specific financing options for drug development while providing investors with an attractive risk-return profile.
Agenus anticipates the industry will adopt this financing model as an attractive means of obtaining capital in coming years. BEST is expected to lead the emergence of a new marketplace for asset-specific securities providing investors with unique funding alternatives and options for managing risk. Agenus expects to open investment in BEST to qualified investors in mid-February.  Terms and conditions of the offering will be described in the company's offering documents at that time.  Investor validation and participation will be managed through Atomic Capital's Platform.
The Biotech Electronic Security Token (BEST) is designed to be an innovative and transformative way to finance drug development through increasing liquidity, minimizing dilution, and improving capital allocation
BEST democratizes financing through targeted investments for specific therapeutic drug products.

More Articles:
Coinstreet Partners and ECXX announce strategic partnership in asset tokenization, digitized securities and STO areas
PixelPlex Presents Its End-to-End STO Platform with a Built-in Exchange for Trading Securities Globally