Polymath Sharpens Its Focus on Bringing Securities to the Blockchain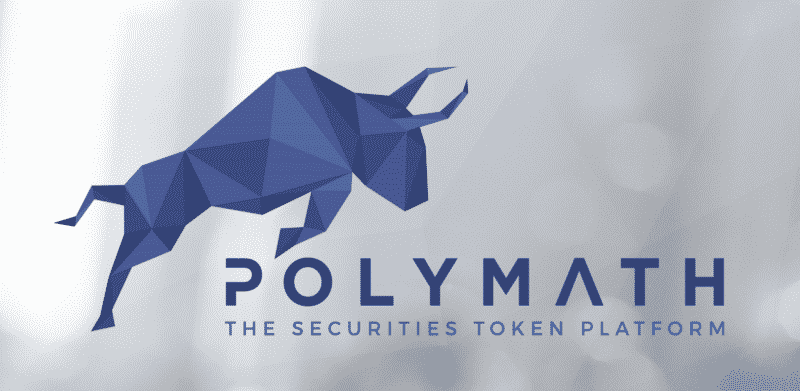 Polymath has discontinued its planning and development of 2 product initiatives as it sharpens its focus on an ecosystem approach to bring securities to the Blockchain. In doing so, Polymath has shifted its resources to focus on its best-in-class token issuance platform and its recently announced Polymesh Blockchain initiative. Polymath will continue to rely on its partners for their own areas of expertise, and to build additional tools to facilitate access and management of security tokens.
The company will continue to support the Polymath Token Studio that has enabled the creation of more than 130 security tokens, where 12 of those tokens have more than 5 token holders, with 2 of those having paid dividends using the dividends module. It is important to note that the company is not abandoning its current development on Ethereum. Polymath's technology solutions have experienced a great deal of success thus far, and the Polymath Token Studio remains the ideal pathway for organizations looking to create and distribute their security token today in order to subsequently migrate to Polymesh, a purpose-built blockchain, when the time comes.
Polymath is not a broker-dealer, nor an exchange. It does not help companies raise money and it does not provide a secondary trading venue for tokens. Instead, Polymath provides its world-leading tokenization platform to security token issuers through its white label partners. Partnership is part of Polymath's DNA, and it has already forged ahead with a Consortium-based approach to help STOs get launched.
"We are excited to continue our efforts partnering with top-quality firms bringing real value to the world of security tokens," said Thomas Borrel, Chief Product Officer at Polymath. "The Polymath Token Studio has allowed multiple companies to benefit from the automation and efficiencies of security tokens, and we look forward to the new experience and capabilities that Polymesh, the blockchain purpose-built for security tokens, will bring to market."
The list of firms in the Polymath Service Provider Marketplace today includes: Afilexion Alliance, Athena Blockchain, BCW Group, Chain Partners, Digichain Capital, DLA Piper, DLT Capital, GenesisBlock, Pegasus, QRC, Sino Global Capital, Tokenizo, Aird & Berlis, AMT, Cassels Brock Lawyers, Hassans International Law Firm, International Blockchain Legal LLP, L&Y Law, Lexcuity PC, Messner Reeves LLP, Petros Law Group, Vistra Corporate Law, Blockpass, EarlyIQ, Glyph, IdentityMind Global, KABN, Katipult, Netki, Republic, Sum & Substance, Ideas By Nature, Wachsman PR, BitGo, Davos Custody, Onchain Custodian, Prime Trust, CrowdEngine, SeriesOne with many more coming soon.
"As a strategy & management consulting firm, BCW Group prides itself on having industry leading technology partners to service our diverse client network," said Kyle Baron, Managing Director at BCW Group. "As Polymath is the token issuance technology standard bearer for the industry, we are confident in integrating Polymath's software as an integral part of our client's digital business models. An added benefit to the Polymath approach is that BCW is able to keep our coveted hands-on approach relationship with our clients allowing for them to gain the best customer experience on both the technical and business side of the equation."
As a result of this renewed focus on its singular strategy, Polymath will be terminating 2 product initiatives that it intended to build in-house, and it will instead seek exceptional partners to build new or migrate existing solutions on to the Polymesh blockchain. To completely align all of Polymath to its singular vision, it released 10 Polymath team members that were working on these 2 discontinued product initiatives.
"We will not hedge," said Kevin North, CEO of Polymath. "We discontinued 2 major initiatives when I joined the company last fall, and we are now dropping 2 more products that were in the planning stages at Polymath. The company is healthy, and we want to remain focused — Polymath's vision is to become the technology leader that helps bring securities to the blockchain. We are doing this by providing a white-labeled tokenization platform and a security-purposed blockchain where all security tokens can reside."
---
More Article: