Jointer a New Generation of Commercial Real Estate Investing Raises $2.5 Million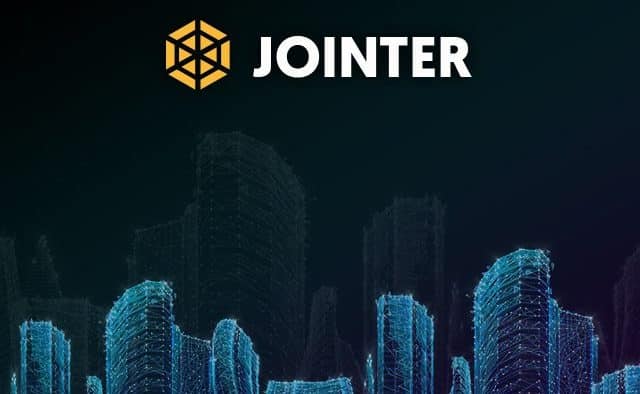 Jointer Overcomes the Barriers to Tokenization of Commercial Real Estate Assets – Property Owners Unlock Equity while Jointer Manages the Regulatory and Liquidity Issues
SILICON VALLEY, Calif., Feb. 12, 2019 /PRNewswire/ — Jointer.io, a next generation commercial real estate platform, announced today the closing of a $2.5 million USD in seed funding round from various private angel investors throughout Silicon Valley and a global startup competition. The company is a growing leader in artificial intelligence, tokenization and blockchain-based technology innovation for the commercial real estate industry. Jointer issues debt tokens to borrow money from the public to help property owners instantly unlock their equity at zero costs. Investors that lend money to Jointer receive up to 20% ROI per year based on Commercial Real Estate index performance with zero specific property exposure.
The funding will provide Jointer with opportunities for substantial growth as it actively moves from a "alpha" to "beta" stage. The company has offices in Tel Aviv, Israel, Silicon Valley California, and Asia and is growing its brand exposure within the blockchain space and further improving the automation of the technology.
The funding round includes a $1 million prize from the Grand Finale of the Global Startup Competition – FinTech, held in mid-April 2018. Jointer received the top prize, beating out more than 4,000 startups from 196 different countries. The competition is managed by Edge196, an organization with a mission of empowering startups from around the globe. The organization offers a unique platform for competition and brings together top minds and investors to help startups grow into "unicorns."
"We thank our angel investors for this recent funding and are confident in our ability lead the tokenization industry, grow the team, and improve our technology," said Jude Regev, CEO and Founder of Jointer. "There are significant barriers to tokenizing commercial real estate, such as costs, regulations, escrow, trustees, and the need for liquidity. We offer a free solution with end-to-end tokenization that allows property owners to instantly unlock equity for free while we manage the regulatory, liquidity, and marketing issues. Our team continues to build revolutionary technology upgrades and further automate our platform as we are poised to disrupt the commercial real estate investing market."
"The CEO is an experienced entrepreneur with a very ambitious and exciting vision who is attracting very accomplished people to the project. It is in an area of finance (real estate) that lends itself, in my view, to blockchain and tokenization," David Weild, Father of the JOBS Act.
More Articles:
Why Securitization Should Be on a Distributed Ledger
Securitize raises US$12.75M to digitize legacy securities with blockchain technology