Securitize raises US$12.75M to digitize legacy securities with blockchain technology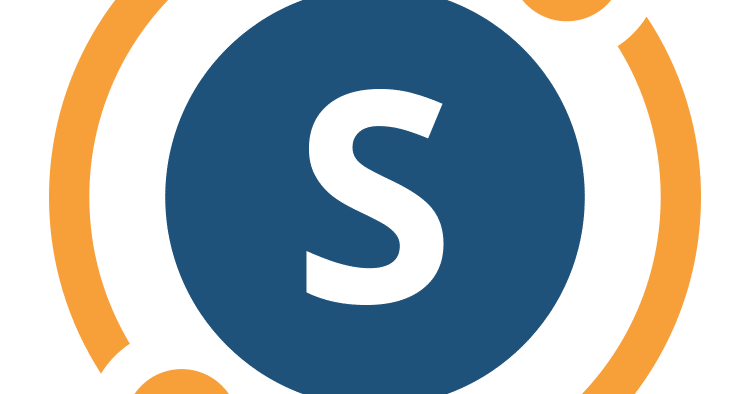 San Francisco, CA, Nov. 26, 2018 — Securitize, a compliance platform for issuing and managing compliant digitized securities on the blockchain, has raised US$12.75M in funding led by Blockchain Capital, and joined from top-tier blockchain technology investors including Coinbase Ventures, Global Brain, NXTP, OK Blockchain Capital, and Xpring at Ripple.
"We're very excited to have assembled such a highly experienced and credible group of strategic partners. Not only will they provide support for Securitize as we continue to execute at the highest level of our industry, but they will also be instrumental as we prepare to tokenize Securitize for our Digital Securities Offering," said Carlos Domingo, Co-Founder and CEO of Securitize.
The digital securities market is estimated to be worth over US$7 trillion annually, and Securitize is the most market-ready compliance platform for the primary issuance and lifecycle management of digital securities.
The close of this Series A funding round — led by Blockchain Capital's Co-Founder and Managing Partner, Brad Stephens — comes ahead of Securitize's plans to launch a Digital Security Offering (DSO) in 2019. In addition, Brad Stephens will be joining Securitize's Board of Directors.
"Securitize's real-time compliance solution solved a critical need for our BCAP security token. I am excited to be both a client and an investor, and help them lead the emergence of the security token industry," said Brad Stephens, Co-Founder and Managing Partner of Blockchain Capital.
Securitize has achieved significant milestones in the development of the digital securities industry, including the issuances for blockchain VC firm's 22x, SPiCE VC, Augmate, and the upgrade of Blockchain Capital's digital security with more customers in the pipeline that will be issuing digital securities in the near future.
"One of Xpring's areas of focus is decentralized financial products, including tokenized securities. Securitize is great team focused on unlocking the private securities market with compliant, liquid, and easily tradable assets. We're excited to be working with Securitize and supporting them as they build and grow this business," said Ethan Beard, SVP, Xpring – a new initiative by Ripple that invests in, incubates, and acquires proven entrepreneurs and companies.
Another portion of the funds came from Tokyo-based venture capital firm, Global Brain, which will assist Securitize with business development and marketing efforts in Asia, and from NXTP, a leading Latin America fund, to help the company expand in that region.
"In our view, Securitize's end-to-end digital securities issuance and compliance platform will play a key role in the development of the security token market. We are excited to work with Securitize to set up a presence in Japan and leverage its network to assist the company in penetrating the Japan/Asia market," said Yasuhiko Yurimoto, CEO of Global Brain.
"Securitize's business model and strategy are aligned with NXTP's belief that security tokens will play a central role in the rapidly growing market of crypto assets. Securitize has taken a lead by granting a wide audience access to cutting-blockchain technology," said Ariel Arrieta, Founder and Managing Partner of NXTP.
Securitize's other strategic investors include the World Economic Forum's former Managing Director and blockchain professor, Donna Redel, and former KKR partner and crypto expert John Pfeffer.
"With new digital security exchanges and marketplaces coming online and a wide variety of digital securities to be traded in a compliant way on a global scale, the opportunities for investors will be unlike anything seen before in the asset-backed securities markets," said Domingo, who is also the founder of SPiCE VC – the first truly liquid, inclusive, and transparent tokenized VC on the blockchain.
Earlier this month, digital securities powered by Securitize's Digital Securities Protocol were successfully traded in a compliant way on AirSwap and OpenFinance Network. Other digital securities marketplaces like SharesPost, Hyperion, Blocktrade, Tzero, and more have announced their intention to support Securitize's DS Protocol.
— End of press release —
About Securitize:
Securitize is a compliance platform for issuing and managing digital securities on the blockchain, including dividends, distributions, and share buy-backs. Securitize's innovative Digital Securities Protocol (DS Protocol) enables seamless, fully compliant trading across multiple markets simultaneously. Securitize actively partners with exchanges, broker-dealers, custodians of crypto, escrow services, and other financial infrastructure for digital securities. For more information, visit https://securitize.io.
More Articles:
WeInvest leverages blockchain technology to increase its real estate fund's value proposition
"SM@RT-BARBADOS™" Blockchain and Technology-Driven Initiative to Completely Transform Caribbean Island Economy