Paris Blockchain Week Summit
13aprAll Day14Paris Blockchain Week SummitParis Blockchain Week Summit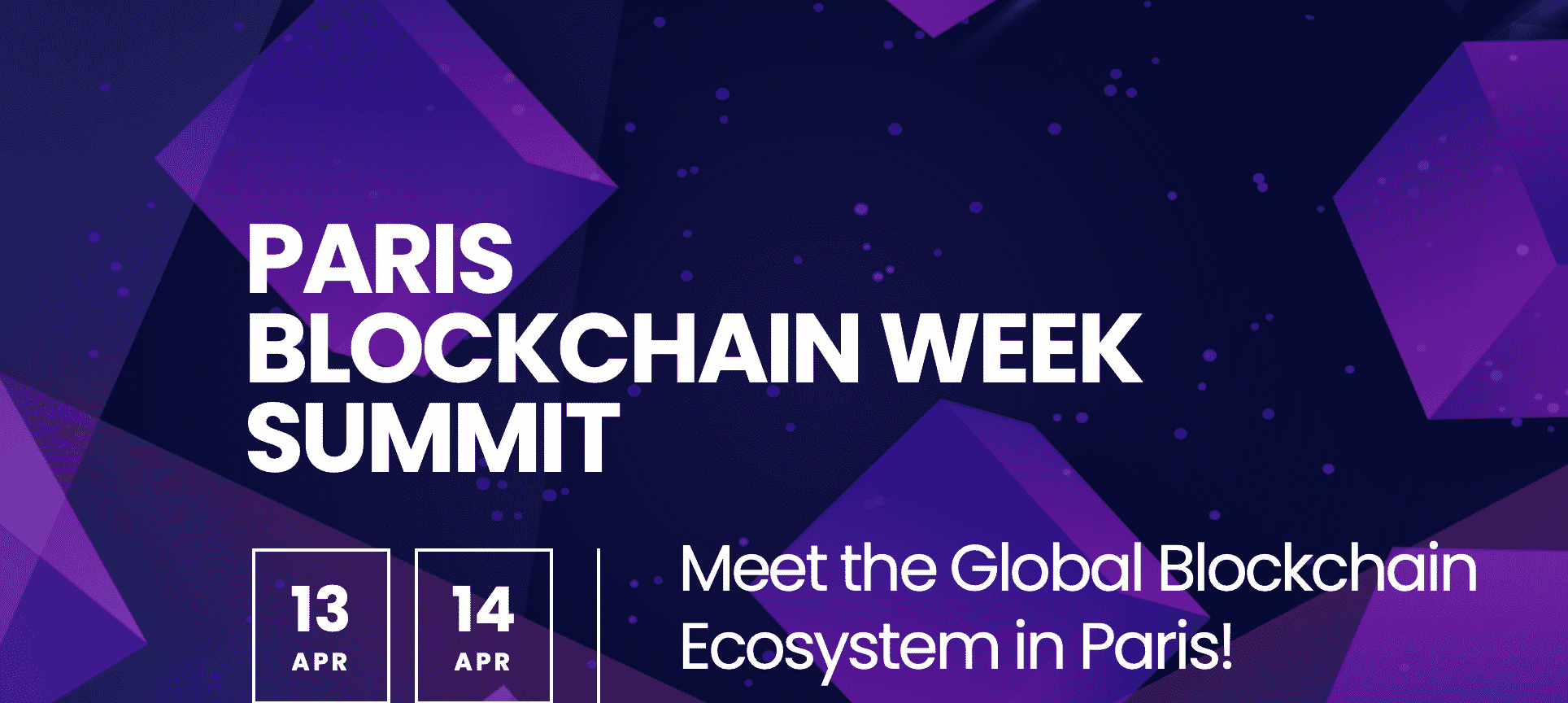 Event Details

The third annual Paris Blockchain Week Summit (PBWS) will be held as a hybrid event on April 12-14 2022 at Station F in Paris and online via a dedicated digital platform. First launched in April 2019, PBWS was the first international conference held in France dedicated to professionals in the blockchain and crypto-assets space. The event is organized by leading emerging technology companies and organizations: ONX-Blockchain and Woorton. Supported by some of the leading figures in tech and politics, PBWS will accelerate the growth of blockchain and digital assets in France and beyond.
---
Due to unprecedented demand in event attendance, partnerships and sponsorships, the organisers behind Paris Blockchain Week Summit (PBWS) and Paris NFT Day are pleased to announce a change in venue to the historic Parisian landmark, "Palais Brongniart".
Its size, location, and historical prominence make Palais Brongniart a perfect venue for PBWS. Located in the heart of the city and close to every major amenities, hotels and stores, the 4000sqm venue holds incredible cultural and economic significance as it previously served as the French Stock Exchange for nearly two centuries before being converted into one of the leading events and convention centres in Paris. Given its undeniable importance and influence within French culture, the Palais Brongniart is an apt location for Europe's only truly global Blockchain and digital asset summit.
Having played a crucial role in overseeing France's major financial decisions, it is quite fitting that the Palais Brongniart will now serve as the focal point for the convergence of modern finance, fintech and digital assets — ushering in a new era of business and economic growth on the site of France's former financial centre.The new venue will also provide ample event space, giving attendees and sponsors the chance to showcase blockchain's unlimited applications, in addition to providing unparalleled networking opportunities among the industries' top leaders and visionaries.
The PBWS team is excited to welcome sponsors, speakers, media, partners and attendees to experience this prominent European event at the Palais Brongniart in April 2022 12th – 14th!
Please make use of our discount code: TOKENIZER22 when purchasing your tickets!
more
Time

april 13 (Wednesday) - 14 (Thursday)(GMT+02:00) View in my time
Location

Palais Brongniart

Palais Brongniart, Place de la Bourse 75002 Paris