Global Online Investor Roadshow (GOIR) 2021
01febAll Day04Global Online Investor Roadshow (GOIR) 2021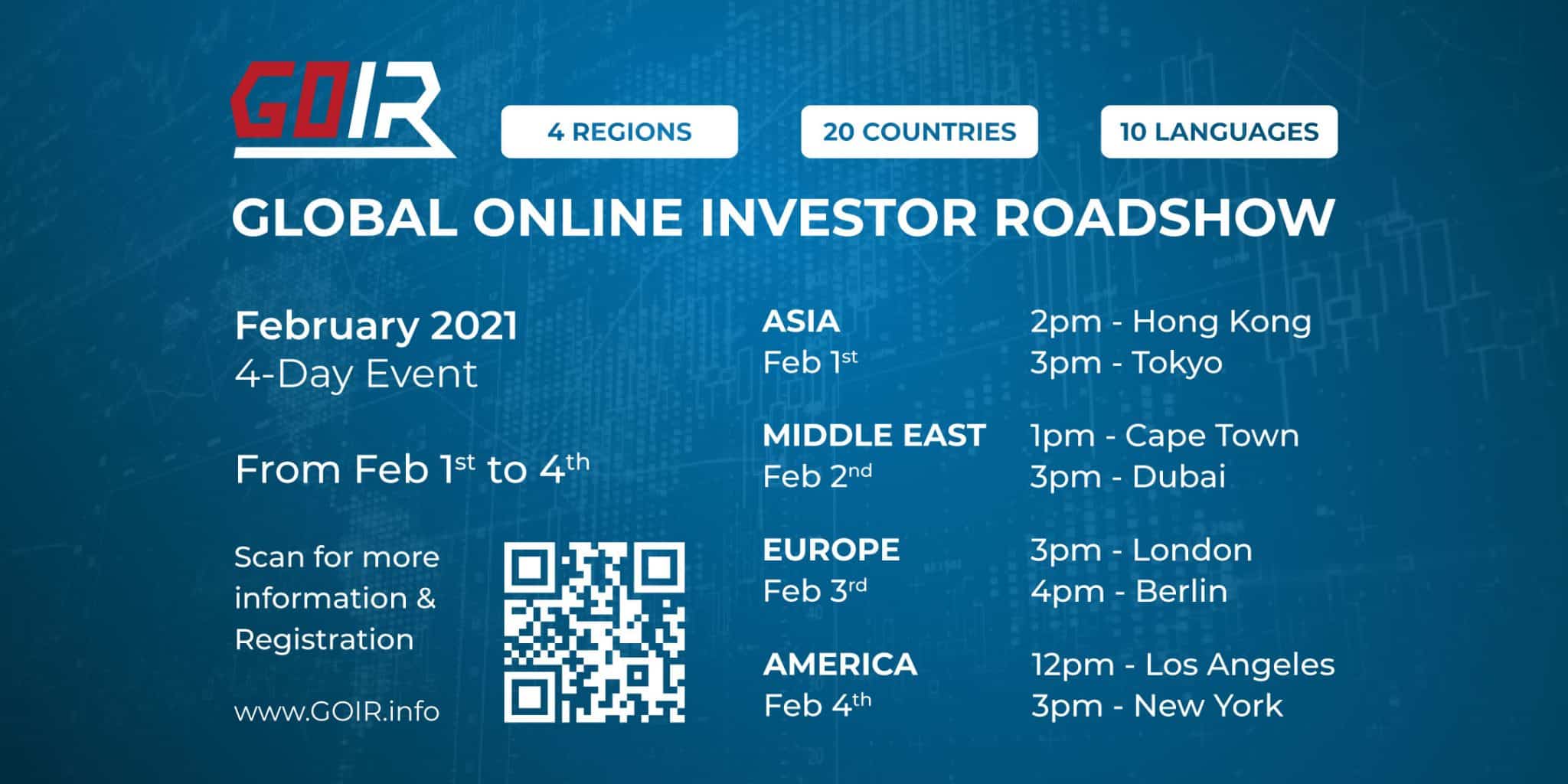 Event Details

In respond to the new challenges presented by COVID-19, Global Online Investor Roadshow ("GOIR") is the next generation, institutional scale, online private placement platform for private equity, alternative investment, and digital asset opportunities. GOIR is the biggest online investor event of its kind, with the broadest reach, spanning twenty (20) countries in ten (10) languages.

The main objective of GOIR is to allow its carefully curated investor community gain priority access to exclusive global private investment opportunities on special favorable terms. Since its inception, GOIR has helped many investors secure unique investment opportunities and has allowed fund managers to curate investment deals online, so that business can continue "as usual," despite the unusual challenges of COVID-19. GOIR has become the "go-to event" for deal sourcing by professional investors and for fundraising from high-quality private companies.

Each series of GOIR consists of four (4) online sessions in a week, covering (4) regions and multiple countries in the worldwide market. The four regions include –
ASIA – China, Japan, Korea, Singapore, Thailand, Indonesia, Malaysia, Philippines, Vietnam, India, Australia & Russia.
MIDDLE EAST & AFRICA – UAE, Saudi, Arabia, Qatar, Mauritius, Israel, Turkey, Egypt, Nigeria & South Africa.
EUROPE – UK, France, German, Italy, Spain, Switzerland, Nordic Region & Russia.
AMERICAS – USA, Canada, Mexico, Brazil, Argentina.
All speeches and presentations will be simultaneously interpreted from English into the most commonly spoken local languages in each region, covering a total of ten languages globally. This includes Chinese, Hindi, Arabic, French, German, Italian, Thai, Turkish, Malay, Japanese.
Click the "Learn More" button bellow to read about the event and sign up!
more
Time

february 1 (Monday) - 4 (Thursday)(GMT+01:00) View in my time
Organizer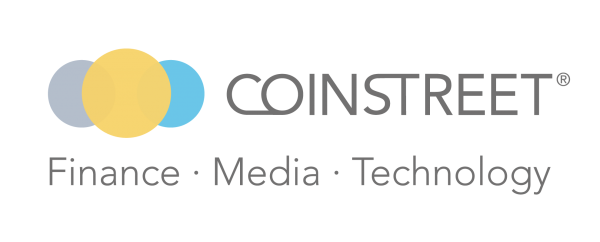 Coinstreet Partners enables the business eco-system in the new era of crypto-economy.
[email protected]
Metro Centre II, 21 Lam Hing Street, Kowloon Bay, Hong Kong
Virtual Event Details
RUN
Event has already taken place!