Future Blockchain Summit 2021 - Dubai
17octAll Day20Future Blockchain Summit 2021 - Dubai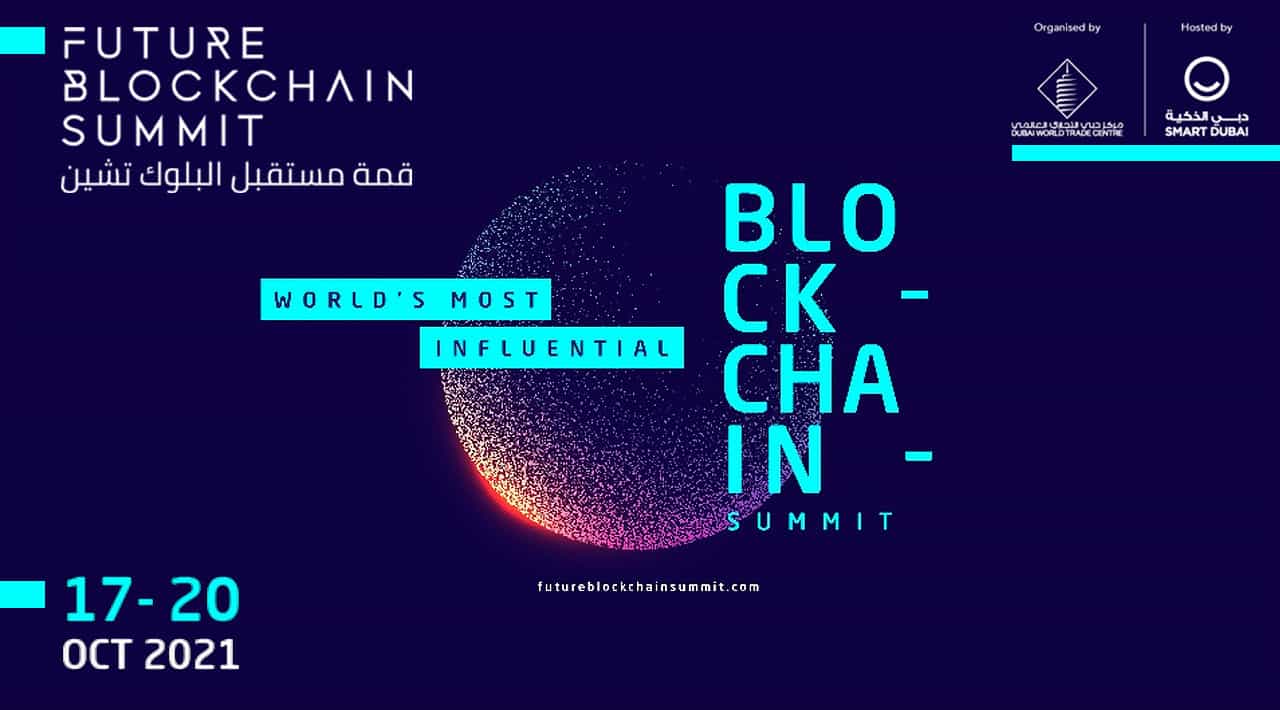 Event Details
"This is a very high key event which attracts global leaders in the blockchain space, government agencies, corporates and some of the most promising tech startups globally"

Joseph Lim – Head of Global Business Development, Tribe
Conference Programme
Inspirational sessions, updates on regulations and practical, implementation focused case-studies from experts across the industry
Investors Programme
Targeted, intelligent matchmaking platform connecting VCs, investors, governments and the best Blockchain companies & startups.
Blockchain 101 Workshops
Insightful workshops that will cover a variety of critical topics relevant to enterprise adoption of blockchain, cryptocurrencies, CBDCs, DeFi, blockchain use case applications and more!
Whether you are a tech developer or a curious enthusiast trying to make sense of all the blockchain hype, these sessions will help you understand why blockchain will be the next fundamental tool to advance humanity.
more
Time

october 17 (Sunday) - 20 (Wednesday)(GMT+02:00) View in my time
Location

Dubai

Dubai, United Arab Emirates