Digital Assets Week California - 2023
02mayAll Day05Digital Assets Week California - 2023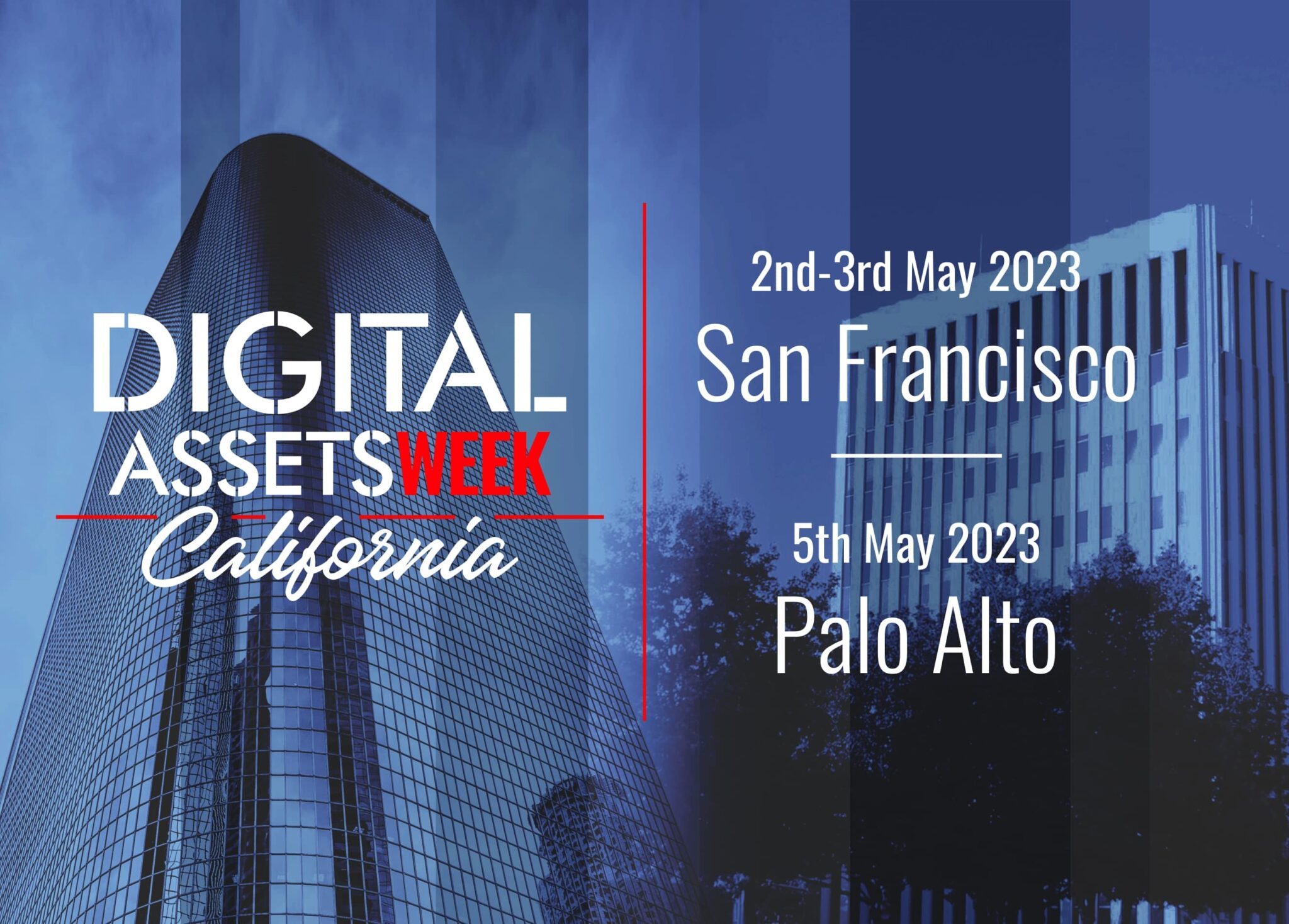 Event Details

Digital Securities, Digital Assets, and Institutional Crypto

Following on from Digital Assets Week in London in November, Juliet Media are delighted to announce that DA Week is back in California! This week is focused on Digitizing Public and Private Market Assets and continuing realisation of Digital Assets across the finance ecosystem.
Bringing the traditional funding and listing players together with the new digital exchange and platform opportunities. Exploring both listed securities and private tokenization of securities along with educating investors on the opportunities.
A focus on the institutional adoption of digital assets, covering the full spectrum including the technology, crypto, and securities.
Audience Groups
Traditional listing actors including, advisors, brokers, lawyers, accountants
Platform/service providers, including exchanges, tokenization platforms
Investors
Venture capitalists
Hedge funds
Private equity
Financial institutions, banks, exchanges, funds
Institutional crypto tech, including finance-focused blockchains
Crypto exchanges with an institutional focus
DeFi
PR and marketing
Press
Reasons to Attend
The only event focused on bringing digital assets and institutions together
Leading the discussion on digital assets and regulation
Highly curated invite-only audience of financial institutions, institutional investors, brokers, private equity and venture capital firms, infrastructure providers, exchanges and regulators – the entire ecosystem
In person networking
Make use of our discount code: TOKENIZERDAW for 15% off the ticket price.
more
Time

may 2 (Tuesday) - 5 (Friday)(GMT-07:00) View in my time
Location

Westin St. Francis San Francisco

The Westin St. Francis San Francisco on Union Square, 335 Powell St, San Francisco, CA 94102, United States