Blockchain Real Estate Summit
26sepAll Day28Blockchain Real Estate Summit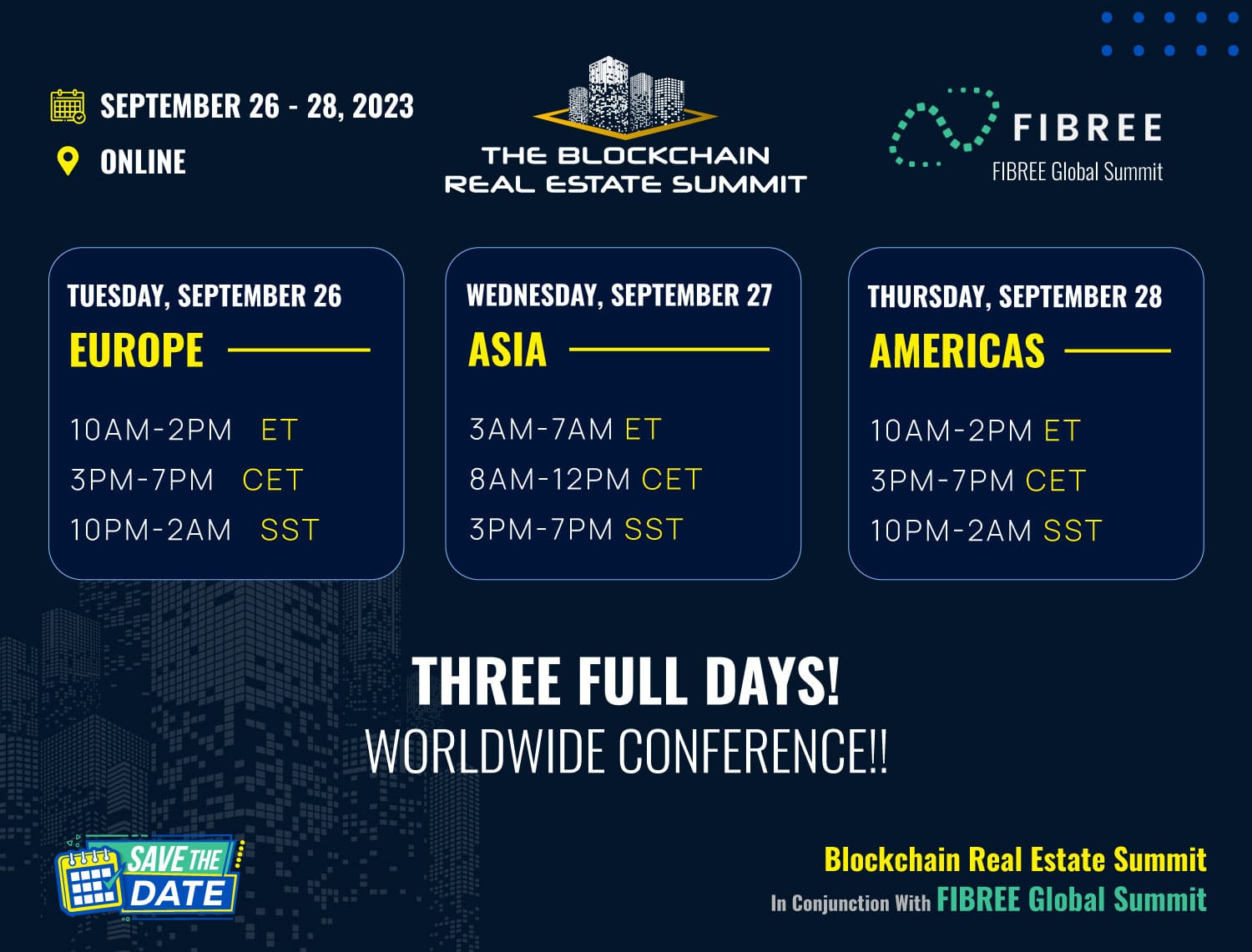 Event Details

Get ready for the biggest blockchain event of the year – The FIBREE Global Blockchain Real Estate Summit, happening online from September 26–28, 2023!

We're excited to partner with FIBREE, the world's leading international network for real estate professionals, to bring you the first of three global summits focused on revolutionizing the real estate industry through blockchain technology.

Join us as we explore the limitless potential of blockchain in real estate, including:
How tokenizing assets works and the regulations to follow
Tokenization Marketplaces & Secondary Market Trading
Streamlining property transactions with smart contracts
Enhancing property ownership and management with decentralized systems
Improving transparency and security in the industry
And much more!
Our expert speakers, including top industry leaders and blockchain innovators, will provide valuable insights and strategies for adopting blockchain in real estate. Plus, you'll have the opportunity to network with like-minded professionals and learn about the latest blockchain solutions for the industry.
more
Time

september 26 (Tuesday) - 28 (Thursday)(GMT+02:00) View in my time