In July, The Tokenizer published The Security Token RegRadar Report produced in collaboration with the government of Liechtenstein. As part of the report, we did a line of qualitative interviews with leading legal experts from the selected countries, and in the coming weeks, we will publish these interviews on The Tokenizer. 
Common to most of the interviews is that they provide an insight into the individual countries' regulatory development history with regard to security tokens. Also, the interviews give an impression of to which extent the countries in question have an accommodating and friendly attitude towards the new industry of security tokens. In this second interview, we are looking at Singapore and interviewing Li-Ling Ch'ng, Partner, RHTLaw Asia.
Could you please tell a bit about how Singapore got into the tokenization and security token space?
Li-Ling Ch'ng (LLC): Actually, I think that compared to, for instance, Liechtenstein, we are still relatively new to this. My understanding is that Liechtenstein already has passed its blockchain law.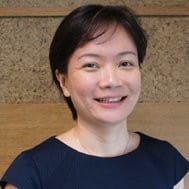 Whereas Singapore's current position regarding security tokens is still based on traditional securities regulations. We analyze the token to see what its characteristics are. And as long as it complies or fits the definition of securities or capital market products, we deem it to fall within the jurisdiction of the securities and futures act. So that is the quick and short answer.
Whether I consider Singapore to be open and friendly towards tokenization, the answer is definitely yes. I can share a few examples with you. Our Monetary Authority of Singapore has been very progressive. In 2016 they rolled out a project called Project Ubin, an industry-wide collaboration between banks, including J.P. Morgan, and technology service providers to use blockchain technology and enable instantaneous delivery and payment. So clearing and settlement of payments as well as securities. And that's just one phase of the whole project, and they have already moved past five phases. So this is actually a milestone and a signature project of the Monetary Authority of Singapore.
And this project started already in 2016?
LLC: Yes, and a second and very recent example is DBS bank – Development Bank of Singapore – that recently obtained approval from the Monetary Authority of Singapore (MAS) to operate their own digital exchange that will enable the listing and trading of cryptocurrencies as well as security tokens. So you have a traditional bank that is now able to operate this platform that enables people to trade cryptocurrencies and security tokens. So, it's a big deal that shows that cryptocurrencies and security tokens are entering the mainstream of financial services.
Admittedly, this platform will only be available to accredited and institutional investors because, when it comes to the trading of securities, once you've touched securities, any issue and trading fall within the prospectus requirements. So to be prospectus exempt, these offers can only be accessible for accredited and institutional investors. So these are the two examples that I like to share to show that Singapore is indeed open and friendly. Our central bank and financial services regulator really want to lead the way for the sector.
Would you say that Singapore has a declared vision for the future of security tokens?
LLC: I would say yes. Less than 10 years ago, the Singapore government rolled out its smart nation initiative, a country-wide vision to leverage technology and improve people's lives. It covers all the major sectors of Singapore, and in financial services, MAS is taking the lead in exploring how technology can transform traditional ways of doing business and traditional ways of investing in banking and finance.
Would you call it easy for a foreign company within the security token industry to settle down and start operating in Singapore?
LLC: The short answer is yes. Singapore frequently ranks as one of the most competitive economies in the world. It's very easy to do business here. So to set up a company takes two to three days. Whether it's easy actually to start operating, well, the devil is in the details. But generally, I would say that it's relatively straightforward and easy.
What are the main barriers for companies within the security token industry?
LLC: Barriers to entry into the industry, I reckon, would be the technology itself. Not the regulatory side of things.
What do you consider the primary strength of Singapore?
LLC: The government is quite progressive. We are an international fintech hub, and Singapore has a very good international reputation as a regulator that holds itself and its regulated entities to very, very high standards. So you have many applicants from all over the world coming here to apply for licenses.
Singapore also has strong governance standards. It's politically safe, relatively corruption-free. The main weakness in Singapore would be the same challenges that Singapore faces when it comes to raising capital. Compared to the biggest global securities sectors like in the US, our stock exchange is relatively small.
Okay. So there's no pushback or resistance from the government or the authorities?
LLC: No, I think they embrace it. They encourage innovation. The pushback or the challenge wouldn't be a regulatory one, but it would be more related to the market.
What do you mean by that?
LLC: As I mentioned, every issue of securities requires a prospectus, and of course, to issue a prospectus is a lot of work, and it costs a lot of money. So people would tend to fall within the safe harbour provisions where they don't need a prospectus. So, the issuance can only be made, for example, to accredited and institutional investors. But although Singapore is a private wealth hub as well and an asset management hub, access to this pool of accredited institutional investors, might be pretty challenging unless the issuer has access to a broader and bigger pool that includes accredited institutional investors outside of Singapore.
I would also like to add that our regulators embrace innovation, and I believe the policy stance is not to have regulations 'frontrun' innovation. However, our regulators continue to take a risk-based approach to market activities. In the area of cryptocurrency trading, for example, such activity is not prohibited, but licensing is required and, our regulators want to see that entities who engage in crypto dealing and exchanges put in place systems and processes to manage money-laundering and terrorism-financing risks.
Do you consider Singapore to be a global regulatory front runner within the security token space?
LLC: I think it belongs among the top countries. So I would rank Liechtenstein and the US as the leading global regulatory front runners. But I wouldn't know which country to rank as the third. So I would mention these two because already two years ago, security token offerings were coming out of the US. And Lichtenstein because they have already issued their blockchain law.
Okay. So you will not say that Singapore should be number three?
LLC: It's difficult to say because I know that Switzerland is also very progressive, so if I had to name a third, it would probably be Switzerland.
---
Image by Faizal Sugi from Pixabay