The latest chapter in a unique programmable art project by NFT leading artist, Scottish-based Trevor Jones is due to drop tomorrow (January 31, 2023).
Already a pioneer of NFTs in the art world, he initially painted Ethereum Boy, a play on Picasso's Paul Dressed as Harlequin the image, as part of an exploration of crypto cubism in tribute to Picasso's creative genius.
Trevor then partnered with crypto artist Alotta Money and digital artist, producer and DJ Don Diablo to create the precedent-setting ETHEREAL Collection for a programmable Async Art project. This was the first drop to be included in a ten-part series with the concept that the painting changes daily in response to uncontrollable outside variables such as Ethereum price fluctuations, gas fees and even the birthday of Vitalik Buterin, founder of the Ethereum network whose baby face features in the painting.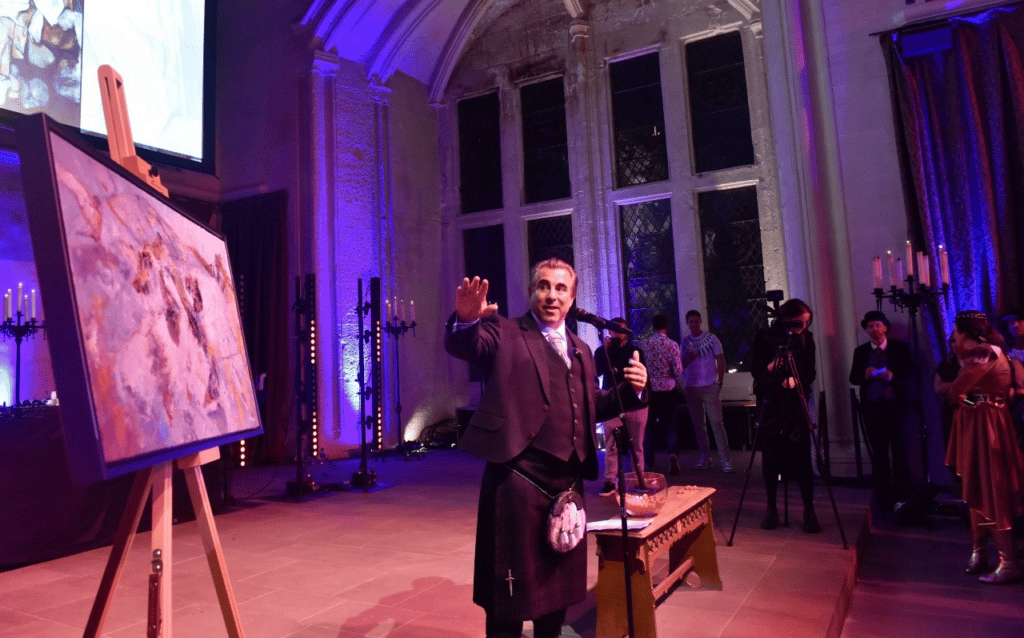 The experiment, with the programmable accessories layer, follows Vitalik as he experiences life's highs and lows with each new chapter released as an NFT every six months over five years, meaning each animation consists of approximately 182 days of changes. Tomorrow sees the launch of the fourth chapter of the initiative, featuring guest musical artist, world-renowned DJ Sasha.

And, to mark the partnership and Vitalik's birthday, EthBoy will today take over the prestigious space in the windows at luxury store Flannels, 167 Oxford St, London, for this unique collaboration between art and music to be enjoyed from this famous location for a one-day exclusive.
DJ Sasha comments: "Trevor was one of the first artists that I noticed and was inspired by when I first became aware of NFTs.
"After dipping my toe into the space with the LUZoSCURA and most recently the TEN drop, the chance to collaborate with Trevor came up – and of course, I jumped at it. I love the story that ETH Boy tells – continually documenting the events happening in this brave new digital art world. I wanted the audio accompanying the piece to capture the highs, lows and bittersweet turbulence of ETH Boy's last 6 months. "
The artwork is a 1/1 and collectors of previous Chapters featured in the series will also receive ownership revenue, with portions of the profits allocated to all purchasers, thus symbolizing future stakes in the work of not only Trevor Jones himself, but all collectors involved.
The owner of the EthBoy NFT will receive a signed, limited-edition print of the original oil painting.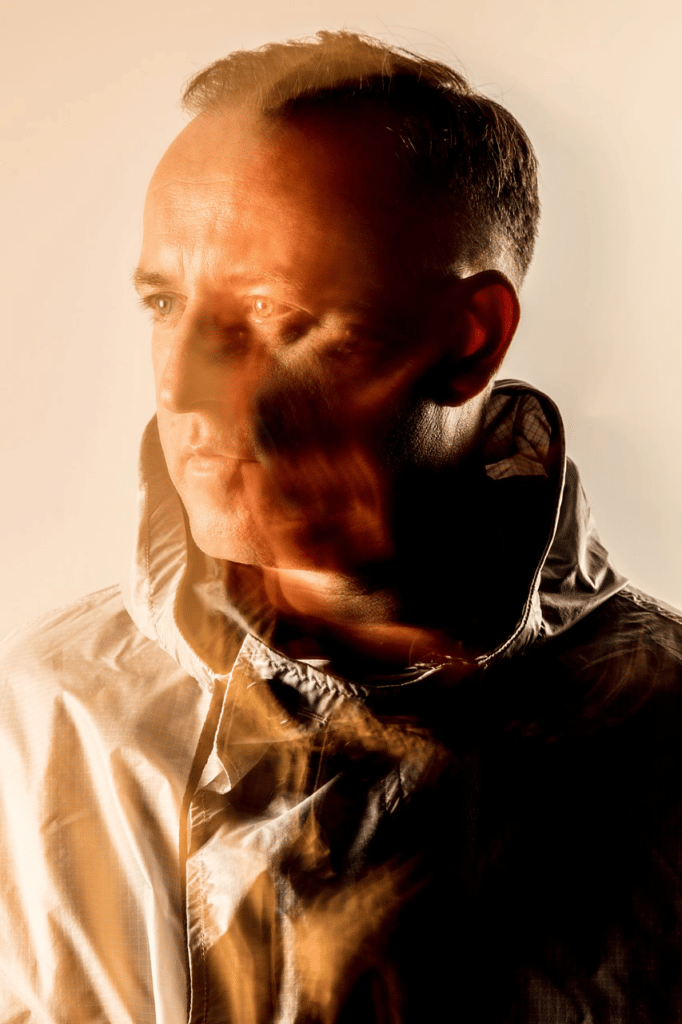 Trevor Jones, best known for his iconic Bitcoin Angel, based on his painting of Bernini's baroque marble sculpture The Ecstasy of St Teresa, says: "In such a fast-paced and volatile space, having the opportunity to take the lead in an innovative, long term project with the late, great Alotta along with many of the biggest name musical artists exploring web3 is an honour and a privilege.
"Many in the web3 community think in terms of months rather than years and therefore this half-decade-long collaborative project will undoubtedly become a historic work of art and a grail for the 10 collectors/partners involved."
Mark Dale, founder of W1 Curates says "Our digital exhibition space is a one-of-a-kind public art platform dedicated to bridging the gap between digital art and the traditional art world. Located in the prime location of Oxford Street, London, our site offers brand new state-of-the-art floor-to-ceiling digital screens, providing a unique interactive experience for the viewer. It's an honour to bring this unique art and music collaboration to Life. This project is all about connecting people through music and art, and we want to share it with as many people as possible".
A fine art graduate and traditional painter, Trevor has worked at the intersection of art and technology for more than a decade and experimented with QR code paintings and augmented reality (AR). When he invested in Bitcoin in 2017 it inspired a new creative direction, leading to his crypto-themed AR paintings and his passion for NFTs in art.
His Art Angels podcast, on which he features various internationally based digital artists, has also been responsible for hugely boosting the earnings of those he has chosen to promote.
---
About Trevor Jones
Originally from Canada, Trevor set out in 1996 with a backpack and a taste for adventure. Three years and four continents later he found himself in Scotland, fell in love with the country and decided to stay.
In 2008 he graduated from Edinburgh University and College of Art with an MA (Hons) in Fine Art (with distinction) and was appointed director of charity Art in Healthcare in Edinburgh.
He went on to teach at Leith School of Art while exhibiting in London, Truro and Edinburgh, staging his first solo exhibition in 2010. Since 2012 he has been experimenting with the potential of QR codes in art and combining AR with traditional oil painting.
In 2015 he co-founded CreativTek Ltd to provide AR services to artists and left Art in Healthcare and teaching to focus on his own art career. He also "hijacked" images in the National Gallery of Scotland to showcase his own work, setting up an app to see his paintings in place of Old Masters.
Two years later he was invited to exhibit AR paintings at the Scottish Parliament in Edinburgh and took his first dive into Bitcoin and crypto trading. Since then, he has "hijacked" Edinburgh's National Portrait Gallery and exhibited crypto-themed work at crypto conferences. In 2021 the open-edition NFT derived from his painting The Bitcoin Angel broke sales records and is now iconic in the NFT world.
Trevor has established himself as one of the most successful traditional to digital, crossover artists with record-breaking drops on SuperRare, Makersplace, AsyncArt, KnownOrigin and Niftygateway.
He also created The Angel's Share NFT to accompany the record-breaking $2.3m sale of a cask of Macallan's whisky and collaborated with rapper Ice Cube.
About Sasha
Grammy Award nominee, four times International Dance Music Award winner, four times DJ Mag Award winner, frequent cover star, acclaimed live artist, SASHA is a man who needs no introduction. His already prosperous career is burgeoning exponentially, as is the range of his achievements: mixing fabric 99; tracks released on Kompakt and Watergate; his superb Scene Delete compilation (Late Night Tales); record sell-out REFRACTED live shows; legendary All Night Long sets, world tours and sold out label showcases. The ultimate timeless artist, Sasha is still enlisting new fans worldwide and appealing to each coming generation.
Since 2011, he's carved out a new path for his celebrated Last Night On Earth imprint. An essential hub for fresh, inspiring talent and revered, long-established figures. Celebrating its tenth anniversary with over 150 release under the belt, LNOE has released an incredible milestone compilation earlier this month which sees Sasha collaborating with ten different music producers across TEN. Label showcases have further propelled LNOE's sound global-wide, from fabric's dancefloor to Berlin's Watergate, Mexican festival Esto Es Tulum and Amsterdam's ADE.
What's more, Sasha's fervor for connecting with crowds globalwide has him launching residencies across Ibiza's hallowed dancefloors from Space to Ushuaïa, Ushuaïa Tower, and more recently leading Privilege's revival with the RESISTANCE events, as well as engaging huge crowds at festivals Glastonbury, Coachella, Electric Daisy Carnival, The BPM Festival, Sziget, Loveland, Ultra Music and many more.
---
Read other stories: Obilum Art, Spain's first curated digital art platform, is born
NFT Tech Expands Into Golf With Its Unique Approach to Combining Web3 and Live Sports Data