Digital asset innovator Chappyz has announced an exciting partnership with MoonPass, a token management portal, aiming to redefine the way investors and NFT holders engage with their assets.
MoonPass, a trailblazer in technological innovation, has developed a unique platform that allows tokens and vesting contracts to be attached to ERC-721 NFTs. This integration not only enhances the value of NFTs but also creates an unparalleled opportunity in the secondary market, captivating investors worldwide.
Chappyz, renowned for its excellence in the digital community space, recognizes the transformative potential of this collaboration. Together, they plan to deliver an enhanced experience that goes beyond conventional boundaries. Investors and NFT holders will have access to a sophisticated, user-friendly platform, catering to the nuanced needs of modern digital asset enthusiasts.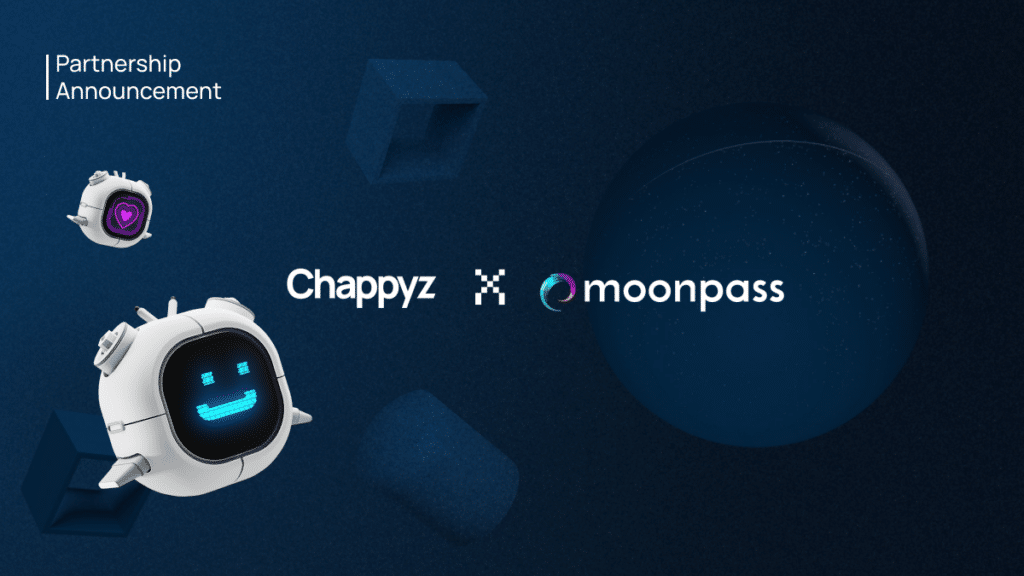 Daniel Pal, CEO of Chappyz, emphasized the significance of this collaboration: "Uniting with MoonPass signifies a pivotal moment for both organizations. We are not just enhancing the investor and NFT holder experience; we are redefining it, setting a new benchmark of excellence and innovation in the digital asset landscape."

Luciano Greiner, CTO of MoonBoots Labs/MoonPass, expressed his excitement: "This partnership epitomizes technical advancement in the NFT and digital asset sector. Our platform's capability to attach tokens and vesting contracts to ERC-721 NFTs is a game changer, heralding a new era of opportunity and engagement in the secondary market."
With an unwavering commitment to innovation, excellence, and user satisfaction, Chappyz and MoonPass are set to unveil a synergized platform that combines superior technology, unmatched user experience, and enhanced asset management capabilities. The future of digital asset interaction and management is no longer a vision but a reality.
---
About Chappyz
Chappyz is a web3 platform connecting communities and projects, enabling users to engage, collaborate, and earn rewards. Leveraging AI technology, Chappyz creates an inclusive and rewarding ecosystem for individuals. Users can complete tasks, engage in communities, and earn rewards. Community owners can set tasks and rewards from various social media platforms integrated into Chappyz Protocol.
About MoonPass
MoonPass is an innovative token management platform enhancing revenue, adding non-fungible wrappers, and enabling governance for web3 projects. By integrating vesting contracts with ERC-721 NFTs, MoonPass increases NFT value and opens new opportunities in the global secondary market.

---
Photo by Alvaro Pinot on Unsplash
Read other stories: Banxa Partners with AFL Mint and Animoca Brands
Hibiki Run and Sound Desert Forge Pathways in Web3 Music Industry with Innovative Partnership