DNAverse, the world's first art NFT collection customized with real DNA data, has announced today a strategic partnership with Polygon Studios, an organization onboarding developers, brands, artists, and content creators to Web3 through investment, marketing, developer and community support. DNAverse and Polygon Studios will collaborate to spearhead the development of the BIOmetaverse on the Polygon blockchain.
DNAverse is the first project in the world to artistically interpret users' real DNA and create a 3D model NFT artwork. The collection, comprised of 3,200 NFTs, is one-to-one handcrafted and includes a personalized visualization of collectors' own genetics, presented as DNArts, which grant holders access to a utility business model of life replication on the metaverse, ushering in the BIOmetaverse concept. The mission of DNAverse is to greatly enhance social interactions in the metaverse by enabling the total customization of NFT collections and Avatars (BIOavatars). In addition, the platform aims to bring much-needed human verification to the metaverse (as opposed to KYC or Biometrics) to ensure humans can be easily distinguished from increasingly prevalent chatbots and AI.
All DNAverse users' genetic information is securely handled by a licensed DNA laboratory, and remains fully anonymous. No data is collected, stored or shared by DNAverse at any stage in the process and users control their data at all times. As an exclusive benefit for DNAverse collectors, the codification of the genetic information on the blockchain will be offered as an optional feature.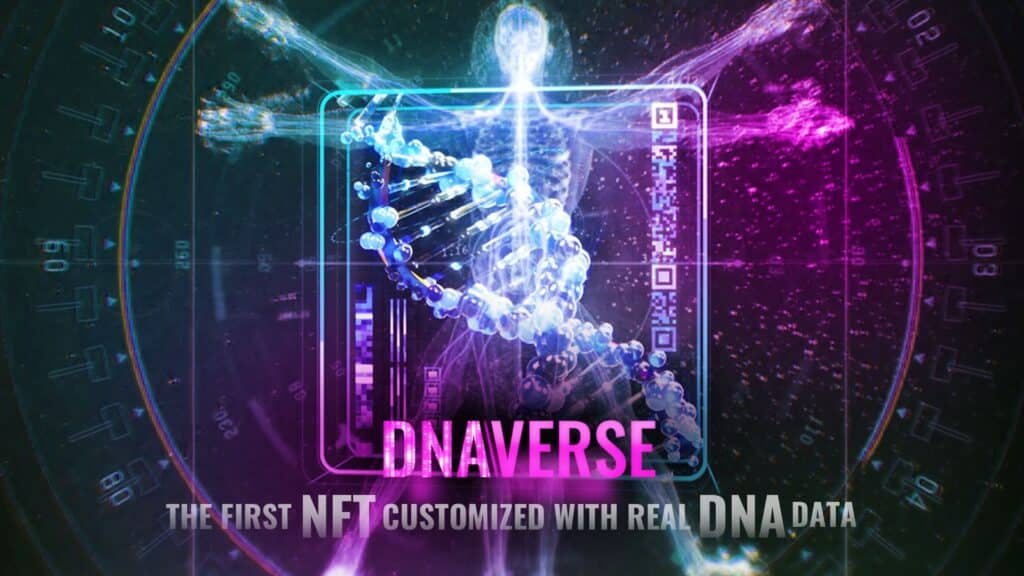 The platform will be launching a landmark collection inspired by the essential proteins to life, consisting of 200 genesis Cryptoproteins and 3,000 DNA passes. Cryptoproteins are 3D assets meticulously designed one by one by 3DforScience, with complete scientific accuracy, endorsed by the Protein Data Bank – an internationally recognised scientific organization. Holders of cryptoproteins will also receive a DNArt NFT with genotype 0, becoming the ancestors of human life in the metaverse, and the rulers of DNAverse's bespoke Replication Process (Breeding lab). Following the cryptoprotein genesis drop, DNAverse will hold the main drop in which a total of 3,000 DNA Passes will be made available in the only centralized drop of DNA NFTs. At this point, the replication process becomes decentralized and rapidly scalable across multiverses and cross-chain.
Javier M. Floren, CEO & Co-founder of DNAverse said: "Our strategic partnership with Polygon gives expression to our ambitions to expedite the development of the BIOmetaverse. With rapid speed and low transaction fees, Polygon has underlined its credentials as one of the world's preeminent and scalable blockchain ecosystems. We are firmly aligned with Polygon's mission to prioritise security and system reliability, while facilitating high levels of developer engagement. This is yet another firm seal of approval for the unique DNAverse offering, and will help us extend our value proposition to new swathes of crypto and NFT enthusiasts."
Steven Bryson-Haynes, VP of Business Development, NFT & Gaming at Polygon Studios, said: "The vision of the BioMetaverse being created by DNAverse gives users innovative and personal customization of their metaverse avatars while natively solving the problem of human verification. Together with the DNAverse team, we have the opportunity to redefine the metaverse concept in a manner that is completely privacy-centric and scientifically authentic, delivering uniquely individualized NFTs that have genuine utility."
---
About DNAverse
DNAverse is focused on replicating and safeguarding organic life on the Metaverses with the world's first NFT collection customized with real DNA data. Unique 3D pieces of art fully individualized and 100% scientifically accurate to deliver massive utility to its holders. DNAverse was launched by 3DforScience, an internationally renowned scientific visualization studios comprised of seasoned professionals (business investors, experienced marketers, NFT specialists, scientists, designers and 3D animators) at the vanguard of NFT innovation and DeSci. DNAverse collection is the starting point of the BIOmetaverse, a widespread adoption for the masses to include their personal essence across multiverses, creating BIOavatars and geneticizing any type of NFT and Collection.
About Polygon Studios
Polygon Studios aims to be the home of the most popular blockchain projects in the world. The Polygon Studios team is focused on supporting developers building decentralized apps on Polygon by providing Web2 and Web3 teams with a suite of services such as developer support, partnership, strategy, go-to-market, and technical integrations. Polygon Studios supports projects from OpenSea to Prada, from Adidas to Draft Kings and Decentral Games to Ubisoft.
---
Photo by Sangharsh Lohakare on Unsplash
Read other stories: Apeiron is raising 26.2M to Shake Up the NFT Gaming Landscape